EMEC hails MPs appeal to UK government for tidal power boost
The European Marine Energy Centre (EMEC) has welcomed the MPs urge to UK government to seize tidal power potential.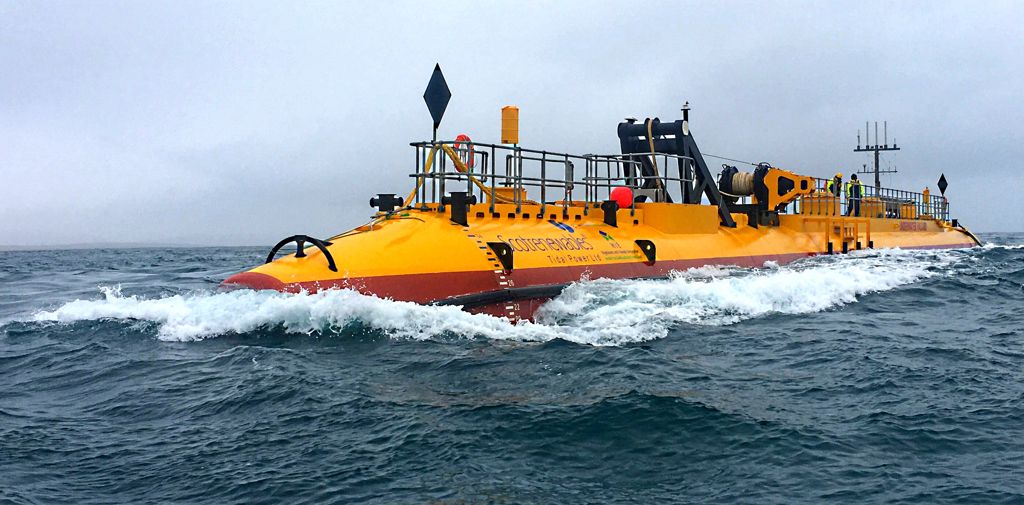 The cross-party Environmental Audit Committee concluded its three month examination of tidal power technologies in the UK by urging government to engage with industry and establish appropriate revenue support for the emerging sector.
In a letter to Business Secretary Kwasi Kwarteng, the cross-party Environmental Audit Committee concluded that the UK has demonstrated world-leading technological development and that if the sector is supported to commercialise, it could make a significant contribution the UK's future energy mix.
It could also increase investment in coastal regions supporting the 'levelling-up' of the UK economy while also boosting the export potential of UK manufactured tidal turbines and associated supply chain.
Welcoming the findings, Neil Kermode, Managing Director at EMEC, said: "The evidence provided to the Environmental Audit Committee clearly demonstrates the considerable potential that tidal stream energy offers the UK energy mix, not just in providing a sustainable and predictable low-carbon energy source, but also the economic benefits to the UK of leading the development of tidal energy technologies and the supporting supply chain.
"We have already evidenced this in Orkney with the demonstration of over 30 prototype technologies in the water resulting in a GVA contribution of £306 million to the UK economy.
"For the UK to truly maximise on this potential and cement itself as the world leader in tidal power, the sector urgently needs appropriate and enduring support to be made available including continued funding for research and development as well as revenue support via the Contracts for Difference Allocation Round 4. This will provide long-term confidence to investors and truly support the commercialisation of the sector.
"We need to act now, otherwise we'll lose our first mover advantage, just as we did with wind energy back in the 1980's. It would be criminal to let that happen again".
Andrew Scott, CEO of one of the leading tidal energy companies Orbital Marine Power, said: "It is fantastic to see the Environmental Audit Committee recognise the role tidal stream energy can play in assisting the UK's transition to net zero whilst at the same time capturing the sizable socio-economic opportunity from a global lead in tidal energy. This is a home-built industry that can help the UK build back greener".