Energean weeks away from delivering first gas from Karish
Following the arrival of the Energean Power FPSO to Israeli waters in June, Energean is weeks away from delivering the first gas from the Karish offshore project development.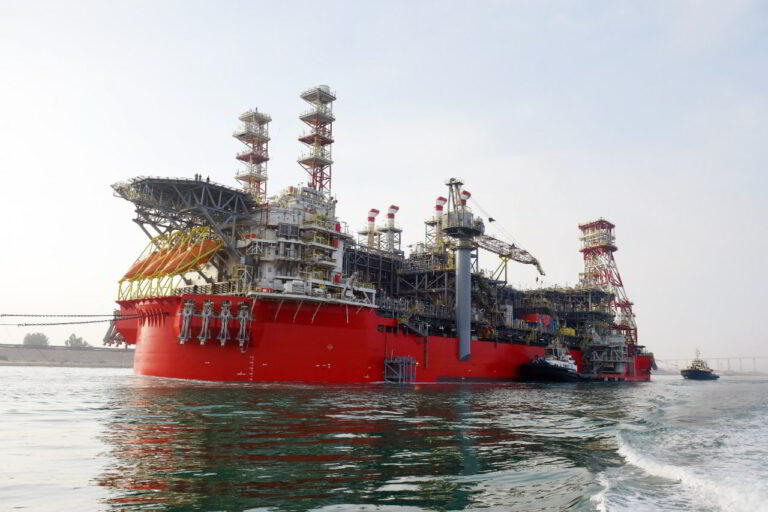 After crossing the Suez Canal while on its way from a shipyard in Singapore, the Energean Power FPSO arrived in Israel on 5 June 2022. The vessel was then moored to the seabed and connected to the risers as planned.
However, this milestone was not achieved without also encountering some issues. Namely, just as the vessel arrived, Lebanon warned Israel against any activity in the area as it believes the Karish gas field is located within disputed waters. Lebanon President Michel Aoun said that any activity in the disputed area "constitutes a provocation and a hostile act."
Then, in early July, three unarmed drones, which seemed to be headed straight for the gas field and Energean's new FPSO, were taken down by the Israeli forces over the Mediterranean Sea.
Now, Energean says it remains on track to deliver the first gas from the Karish development project within weeks.
Energean has now signed a total of 20 GSPAs for the firm supply of 7.2 bcm/yr of gas on plateau. The contract signed with IEC during March 2022 helps to optimise Energean's gas sales portfolio and may enable Energean to fully utilise the available capacity of its FPSO.
Under the contract with IEC, the gas price will be determined a month ahead with volumes determined on a daily basis. Starting upon commencement of the first gas, the agreement is valid for an initial one-year period with an option to extend, subject to ratification by both parties.
Furthermore, during H1 2022, Energean negotiated an amendment to the deferred payment to contractor TechnipFMC. Payment for a total of $250 million relating to capital expenditure accrued due to 2022 activities will be deferred, with payment made in eight equal quarterly instalments starting nine months following the practical completion of the project. Deferred amounts do not incur any interest.
Energean's capital expenditure guidance of $560 – 610 million for Israel includes the full $250 million that will be deferred. As part of the amendment, the period from which liquidated damages due to Energean apply now starts on 30 September 2022.
Energean also declared its maiden dividend at 30 US$ cents per share. This represents Energean's first payment under its commitment to pay average quarterly dividends of $50 million, rising to $100 million once it achieves its medium-term targets.