Energía del Pacífico closes El Salvador LNG-to-Power project financing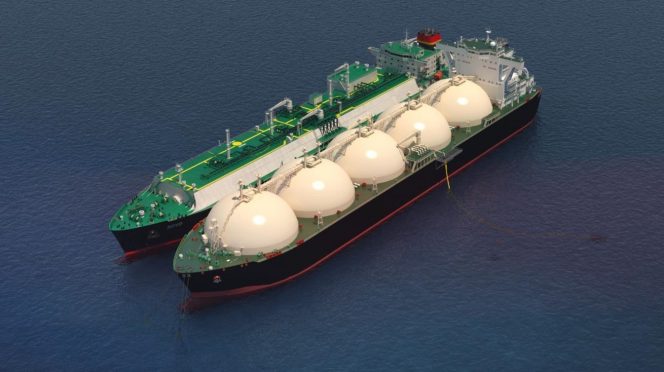 ---
Energía del Pacífico (EDP) said it has completed the project financing for the liquefied natural gas (LNG)-to-power project currently under construction at the Port of Acajutla, El Salvador.
The transformative infrastructure project brings approximately $1 billion foreign direct investment for the Central American nation, making it the largest private investment ever in the country, Invenergy said in a statement.
The project is comprised of a 378-megawatt (MW) natural gas-fired power plant, a floating storage regasification unit (FSRU), and an approximately 44-kilometer electric transmission line that will connect to the Central American Electrical Interconnection System, strengthening the country's electric grid.
The project is scheduled to be operational by the end of 2021.
EDP will introduce a new source of thermal generation to El Salvador through power purchase agreements with seven of the country's distribution companies.
The plant's use of natural gas will reduce the amount of imported diesel and heavy fuel oil-fired generation in El Salvador's electricity mix, resulting in significant environmental benefits for the country and the region.
U.S.-based Invenergy, a privately held global developer and operator of sustainable energy solutions, developed EDP in partnership with El Salvador-based partners Grupo Calleja, VC Energy de Centroamerica and Quantum Energy.
EDP and Shell have executed a long-term agreement for the supply of LNG for the project. In partnership with BW LNG and BW Offshore, LNG will be converted to natural gas on an FSRU that will be permanently moored offshore. Saam Towage will provide tug support services for the project.
LNG delivered to the FSRU will be regasified and transported from the FSRU to the power plant through a sub-sea pipeline to be engineered and constructed by maritime infrastructure contractor Boskalis.
Invenergy noted that power will be generated by Wärtsilä internal combustion engines running on natural gas and a steam turbine generator.
Elecnor will engineer and construct the 230-kV double-circuit transmission line and associated substations.