Energy majors and LedaFlow set up carbon capture and storage research consortium
LedaFlow Technologies has formed a research consortium with energy companies ConocoPhillips, TotalEnergies, Equinor and ExxonMobil Technology & Engineering as well as sub-suppliers Kongsberg Digital, SINTEF Industry, and SINTEF Energy Research to enhance its multiphase transport simulator technology for transport and injection of CO2.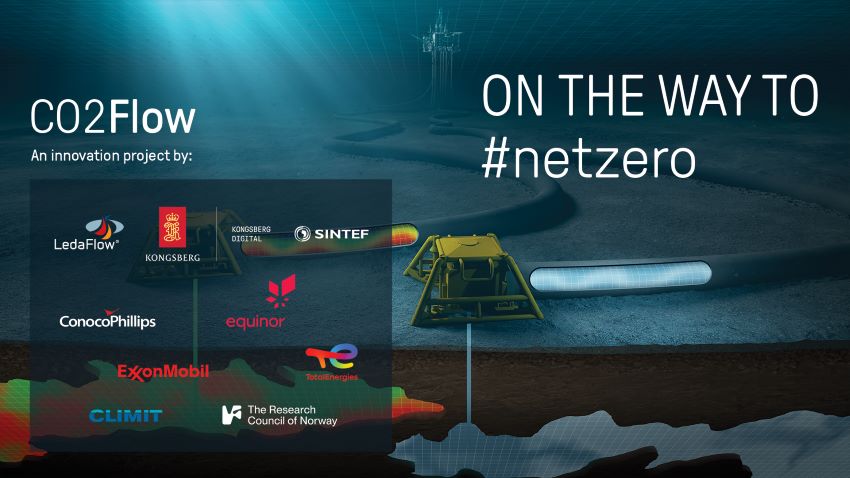 The consortium, called CO2Flow project, was formed to analyse opportunities for safe transport and injection of CO2 both with and without impurities to accelerate carbon capture and storage (CCS) technology development.
The consortium also aims to contribute to accelerating the global deployment of CCS, as the partners can put project results into industrial use and benefit from the improved functionalities through more optimal design and reliable operation, LedaFlow explains.
Under this project, Kongsberg Digital will deliver industrial software which can also be deployed on digital twins to operate assets.
The consortium's research partners SINTEF Industry and SINTEF Energy Research will provide access to resources and information regarding multiphase flow modelling as well as experimental facilities with CO2 flow competence.
On their end, Equinor, TotalEnergies and SINTEF Energy Research have been collecting experimental well data for CO2 injection in the DeFacto flow loop since 2016. The experimental data has been shared with the consortium for model improvement.
By harnessing the resources and data available through the four participating energy companies, LedaFlow Technologies seeks to gain access to a vast range of organizations with net-zero ambitions.
"Together, our aim is to qualify LedaFlow technology for industrial use by securing simulation accuracy and robustness. The goal is to drive down the design and associated costs for CCS operations and accelerate its broader implementation within the energy mix. This contributes to making cleaner energy more affordable", said Jan Gerhard Norstrøm, Managing Director at LedaFlow Technologies DA. 
LedaFlow development was initiated in the early 2000s by ConocoPhillips, TotalEnergies, and SINTEF with the ambition to develop a simulator closer to actual physics for oil and gas applications. Since 2017, under the leadership of TotalEnergies, thanks to the CO2FACT JIP (a CLIMIT Demo project), the CO2 transport module has been developed bringing LedaFlow to the forefront of CO2 research.
The project is supported by the CLIMIT Programme – Norway's national program for research, development, and demonstration of carbon capture and storage (CCS) technology.
SUBSCRIBE