ENGIE and Yara pressing ahead with renewable hydrogen project in Australia
French energy player ENGIE is progressing with the development of what is said to be one of the world's first industrial-scale renewable hydrogen projects located in the Pilbara region of Western Australia (WA).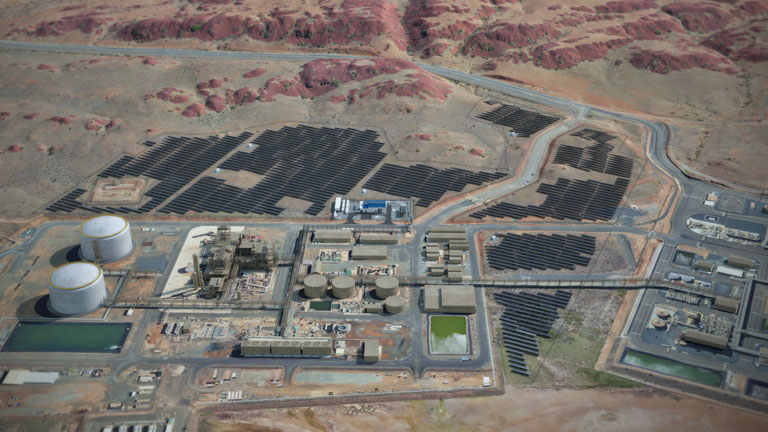 ENGIE, which is working on the project named Yuri in partnership with Yara Clean Ammonia, has taken the final investment decision (FID) in the development of the project.
The Yuri project includes a 10MW electrolysis plant and an 18 MW solar photovoltaic (PV) farm with its 8 MW battery energy storage system (BESS) providing the necessary energy for the electrolysis.
In its first phase, to be completed in 2024, the project will produce up to 640 tonnes of green hydrogen per annum for use in the existing Yara Pilbara ammonia plant to produce green ammonia.
According to ENGIE, this will be a key to developing a "Pilbara Green Hydrogen Hub", serving local and export markets, and building on existing export infrastructure and abundant renewable energy resources in the region.
The project is being developed with the support of a $47.5 million grant from the Australian Government's ARENA Renewable Hydrogen Deployment Fund and a $2 million grant from the Western Australian Government's Renewable Hydrogen Fund.
ENGIE has also executed an agreement with Mitsui & Co., Ltd., pursuant to which Mitsui has agreed to acquire a 28% stake in the joint venture company for the Yuri project, subject to the satisfaction of certain conditions under the agreement.
As disclosed, ENGIE and Mitsui intend to operate the Yuri project through this joint venture company.
Furthermore, the partners are set to commence the construction by November this year with an engineering, procurement, construction and commissioning (EPCC) contract awarded to a consortium of Technip Energies and Monford Group.
Under the EPCC contract, Technip Energies is responsible for the overall project management and the electrolysis plant engineering, procurement, commissioning and start-up.
Monford Group is responsible for the overall project construction and the PV farm engineering, procurement, commissioning and start-up.
Once commissioned, it is expected to be amongst the largest renewable energy-powered electrolysis in the world, which will help accelerate the hydrogen industry in Australia and demonstrate the ability to integrate electrolysers with ammonia plants.
"I am delighted to see the Yuri project moving forward very concretely as it fully illustrates one of the pillars of ENGIE's hydrogen roadmap: industrial decarbonisation. Thanks to Australian authorities, we pave the way for hydrogen market development worldwide", said ENGIE's EVP in charge of Thermal Generation, Hydrogen and Energy Supply Activities, Sébastien Arbola.
Follow Offshore Energy's Clean Fuel on social media: