Engie to boost decarbonization of sea transport
As part of the Grand Canal du Havre call for projects, through the conclusion of state titles, Haropa Port has awarded French utility company Engie 24 hectares (ha) of land for the development of a benchmark platform for alternative new industrial fuels embodied by the Salamandre and France KerEAUzen projects.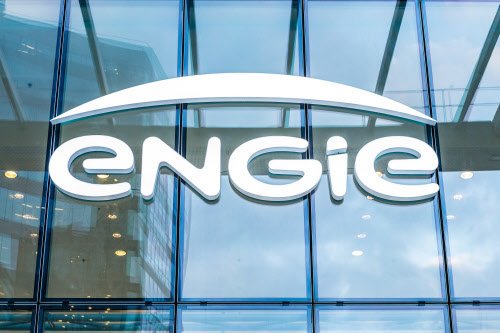 Additionally, Engie and its partner CMA CGM, a sea transport and logistics company, confirmed the development of the Salamandre plant in Le Havre, the world's first renewable gas production unit based on pyrogasification and methanation technologies for sea transport.
Furthermore, to meet the needs of the airline industry, Engie said it is to launch the feasibility study for France KerEAUzen, a synthetic fuel production unit based on a combination of renewable hydrogen and CO2 supplied by Salamandre and other local industries.
According to Engie, the two projects, being developed in partnership with CMA CGM and Air France-KLM, will contribute to the energy transition in France and to the decarbonization of heavy mobility in Europe, and the Haropa Port award is an essential step in the development of the projects as well as the low-carbon transition of the industrial port zone (ZIP).
Engie noted that the projects are fully in line with its development strategy and address challenges such as re-industrializing the region through emblematic projects that create new industrial sectors of the future, helping to achieve decarbonization targets in hard-to-abate sectors such as sea and air transport, contributing to French energy sovereignty goals as well as the sustainability of the energy transition, based on existing infrastructures, networks, means of transport (ships and aircraft), ports and airports.
Catherine MacGregor, CEO of ENGIE, said that "Salamandre and France KerEAUzen represent an unparalleled response to the need to decarbonize sea and air transport," adding that the units will "contribute to Haropa Port's ambition to make Le Havre a benchmark platform for renewable fuels, as part of a circular economy approach that will benefit regional development."
Christine Cabau Woehrel, CMA CGM Group Executive Vice President, Industrial Assets and Operations, commented: "By joining forces, Engie, Air France-KLM and CMA CGM intend to contribute to the emergence of a French renewable gas industry, essential to the decarbonization of sea and air transport activities."
To note, final investment decisions (FIDs) are expected by 2024 for Salamandre and by the end of 2025 for France KerEAUzen, with construction starting in late 2024 and by 2026 respectively, subject to planning permission and support programs. Salamandre is expected to be operational in 2027.
According to Engie, the Salamandre project aims to produce 11,000 metric tons a year of renewable low-carbon gas from dry biomass from local wood waste and solid recovered fuel (SRF), to be used in the form of liquefied natural gas (LNG) by the CMA CGM fleet. This is estimated to abate 60,000 metric tons of CO2 emissions a year, compared with the use of fossil natural gas.
Follow Offshore Energy's Clean Fuel: