EnQuest gives up on production re-start at UK fields
In light of recent developments in the oil market, oil and gas company EnQuest has decided not to re-start production at the Heather and Thistle/Deveron fields located offshore the UK.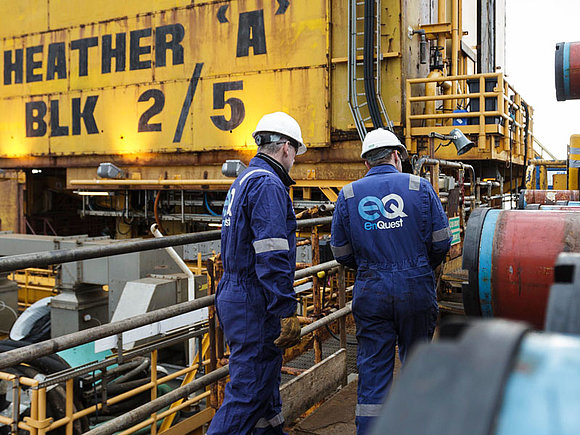 EnQuest was in October 2019 forced to evacuate workers from its Thistle platform following an inspection relating to a support element on a redundant subsea storage tank.
During the same month, a small fire broke out on the Heather platform and two workers were injured. Production at Heather had been shut down for maintenance prior to the incident.
EnQuest said in November 2019 that single compressor operations had impacted production at Heather.
Production has been shut down at both platforms ever since. EnQuest previously planned to restore production at both platforms in the first half of 2020.
In an update on Thursday EnQuest said it had reviewed each of its assets and related spending plans in light of the current lower oil price environment.
EnQuest's updated working assumption is not to re-start production at the Heather and Thistle/Deveron fields. Total combined production from these fields in 2019 was c.6,000 Boepd.
Cost-saving measures 
At the same time, the company is implementing a material operating cost and capital expenditure reduction program. This action will significantly lower EnQuest's cost base, with group free cash flow breakeven targeted at c.$38/Boe in 2020 and $35/Boe in 2021, the company explained.
For 2020, the company is targeting base operating expenditure savings of c.$150 million, which would lower operating costs by c.30% to c.$375 million.
In 2021, the group is targeting unit operating expenditures of c.$15/Boe. These savings are driven primarily by cost savings at Heather and Thistle/Deveron, but also through the removal of non-critical and discretionary operating expenditures and support costs.
The company's 2020 cash capital expenditure is also expected to be reduced by c.$80 million to c.$150 million. The majority of the group's 2020 program relates to the recently concluded drilling program at Magnus and the two-well program now underway at Kraken, with approximately $50 million of 2020 cash capital expenditure relating to the phasing of cash payments into 2020.
The group's 2021 capital expenditure program is expected to reduce further, although production is also likely to be impacted as a result.
The group retains significant liquidity with cash and available facilities of $268.2 million at February 28, 2019.
EnQuest Chief Executive, Amjad Bseisu, said: "Over the last few years, EnQuest has made significant progress in strengthening the business with our three world-class assets in Kraken, Magnus and PM8/Seligi, and a materially reduced debt position.
"Given the prevailing low oil price environment, we are taking decisive action to reduce operating and capital expenditure in 2020 and beyond, with a view to targeting cash flow breakeven of c.$35/Boe in 2021. While these actions have reduced our production expectations, free cash flow has improved and with no senior credit facility amortizations due in 2020 and long-dated bond maturities, we are positioning ourselves to manage through the current low oil price environment."
It is also worth mentioning that offshore accommodation specialist, Prosafe, has recently been awarded a contract to provide accommodation in support of the redundant subsea tank removal and safe re-habitation of the Thistle Alpha platform in the UK North Sea.