Ensco revenues hit by lower utilization, dayrate decline
Offshore driller Ensco managed to take the edge off some of its quarterly loss but remained in the red with decreased revenues ahead of its merger with Rowan. Ensco's revenues were impacted by lower floater utilization and dayrate decline.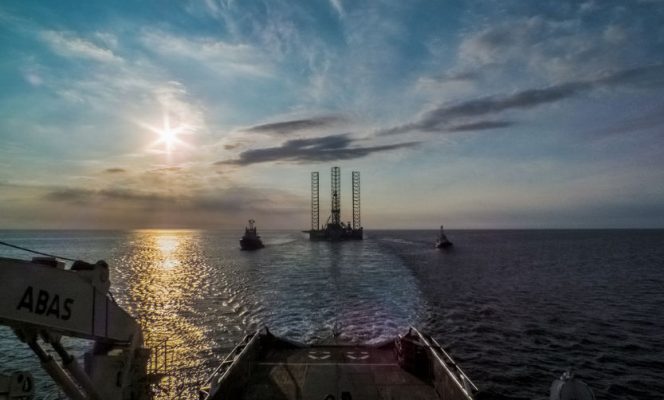 ---
In one of its last quarters as Ensco before it merges with Rowan, Ensco recorded a net loss of $203.1 million in 4Q 2018 compared to the net loss of $207.1 million in the same period of 2017.
To remind, the pending combination of Rowan and Ensco recently received shareholders approval and the completion of transaction is expected in the first half of 2019.
Ensco's revenues decreased to $399 million in 4Q 2018 from $454.2 million a year ago primarily due to lower utilization for the floater fleet, the sale of two rigs that operated in the year-ago period, and a decline in the average dayrate to $129,000 from $157,000 in fourth quarter 2017.
Namely, floater revenues decreased to $228 million in fourth quarter 2018 from $303 million a year ago due to a four percentage point decline in reported utilization and a decline in average day rates to $259,000 from $307,000 in fourth quarter 2017.
Contract drilling expense declined to $323 million in fourth quarter 2018 from $334 million a year ago due to the sale of two rigs that operated in the year-ago period, lower rig reactivation expenses and $7 million of integration-related transaction costs related to the Atwood acquisition in fourth quarter 2017. This was partially offset by higher costs for four rigs that were added to the active fleet during 2018.
Fourth quarter 2018 results included a non-cash asset impairment of $40 million related to an older jack-up rig compared to an impairment charge of $183 million recognized in fourth quarter 2017.
At the end of 2018, Ensco had $2.2 billion of contracted revenue backlog excluding bonus opportunities, $2.6 billion of liquidity, and $5 billion of long-term debt.
Offshore rig demand increasing
Chief Executive Officer and President, Carl Trowell, said: "Despite recent oil price volatility, customer demand for offshore drilling rigs continues increasing at a measured rate as evidenced by higher levels of contracting and tendering activity, particularly for assets that deliver the greatest efficiencies for offshore well programs."
Earlier this week, Rowan said the company was "cautiously optimistic that oil market stability at current levels will be supportive of improvements in overall offshore rig demand."
When it comes to Rowan's 4Q 2018 performance, the company went from black to the red with a $14.3 million loss compared to a profit of $112 million in the fourth quarter of 2017.
Further, Rowan's revenues decreased to $179.4 million in fourth quarter 2018 from revenues of $296.7 million in the prior-year period.
The combination of the two drillers will create the world's largest offshore drilling contractor by fleet size. The combined fleet of the two companies would consist of 28 floating rigs (semi-subs and drillships) and 54 jack-ups. The number includes two drillships and one jack-up rig under construction and does not include rigs which are part of Rowan's ARO joint venture in Saudi Arabia.
Offshore Energy Today Staff
Related news
List of related news articles