Environmental group seeks injunction against Woodside's Scarborough gas project
Australian energy giant Woodside and its Scarborough offshore gas project are facing a legal challenge as the Australian Conservation Foundation (AFC) is seeking an injunction to restrain project activities.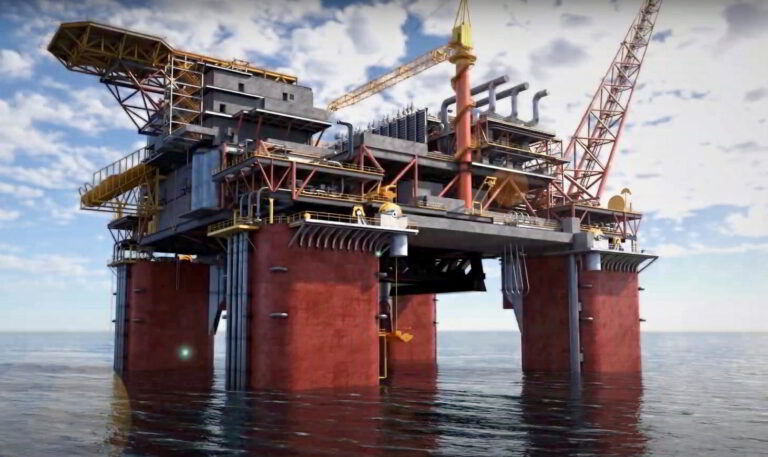 Woodside said on Tuesday that it has been notified that the ACF has started proceedings in the Federal Court of Australia in relation to the environmental assessment of the Scarborough project, seeking an injunction to restrain project activities.
Australian Conservation Foundation Incorporated is a national environmental organisation founded in 1965.
The Scarborough field is located in the Carnarvon Basin, approximately 375 km off the coast of Western Australia and is estimated to contain 11.1 trillion cubic feet of dry gas. The project was sanctioned in November 2021.
The gas resource will be developed through new offshore facilities connected by an approximately 430 km pipeline to a second LNG train (Pluto Train 2) at the existing Pluto LNG onshore facility in Karratha in Western Australia. The development comprises 13 subsea wells, a semi-submersible floating production unit, and the subsea export pipeline to the Woodside-operated Pluto LNG.
The semi-submersible floating production unit will be built and delivered by McDermott within a contract awarded back in January 2022. The first LNG cargo from the project is targeted for 2026.
According to Woodside, the Scarborough project has been the subject of rigorous environmental assessments by a range of regulators including the National Offshore Petroleum Safety and Environmental Management Authority (NOPSEMA), the Commonwealth Department of Agriculture, Water and the Environment, and the Western Australian Environmental Protection Authority.
Woodside CEO, Meg O'Neill, said: "The Scarborough Project is underway and proceeding to schedule after receiving all primary environmental approvals. The project will deliver significant local and national benefits in the form of employment, tax revenue and reliable gas supply in the energy transition for decades to come."
"Woodside will vigorously defend its position in these proceedings," she said.
Reuters quoted ACF Chief Executive Officer, Kelly O'Shanassy, as saying: "We must not fall for the accounting trick that suggests these emissions won't affect reefs in Australia simply because the gas will mostly be burned overseas."
The AFC said Woodside's project is "a disaster for nature and a methane bomb waiting to be detonated," so the group will be arguing the project's greenhouse gas emissions will have a significantly detrimental impact on the World Heritage-listed Great Barrier Reef.
[The article continues below the video]
This comes as another Australian gas project – Santos' Barossa – is facing a legal challenge with a group of Indigenous Australians looking to block it due to the belief that it will put their pristine Sea Country at risk and threaten sea life.