Equinor makes minor gas discovery near Maria field
Norwegian oil major Equinor has made a minor gas discovery near the Maria field in the Norwegian Sea.
The Norwegian Petroleum Directorate (NPD) said on Monday that Equinor, operator of production licence 263 D, finished the drilling of wildcat well 6407/1-8 S.
The well, located in the Apollonia prospect, was drilled about nine kilometres east of the Maria field in the Norwegian Sea, and about 210 kilometres north of Kristiansund.
The objective of the well was to prove petroleum in reservoir rocks from the Middle Jurassic Age. The well encountered the Garn Formation with a thickness of about 85 metres, with reservoir rocks of moderate to very good reservoir quality. The well is dry in the Garn and Ile Formations.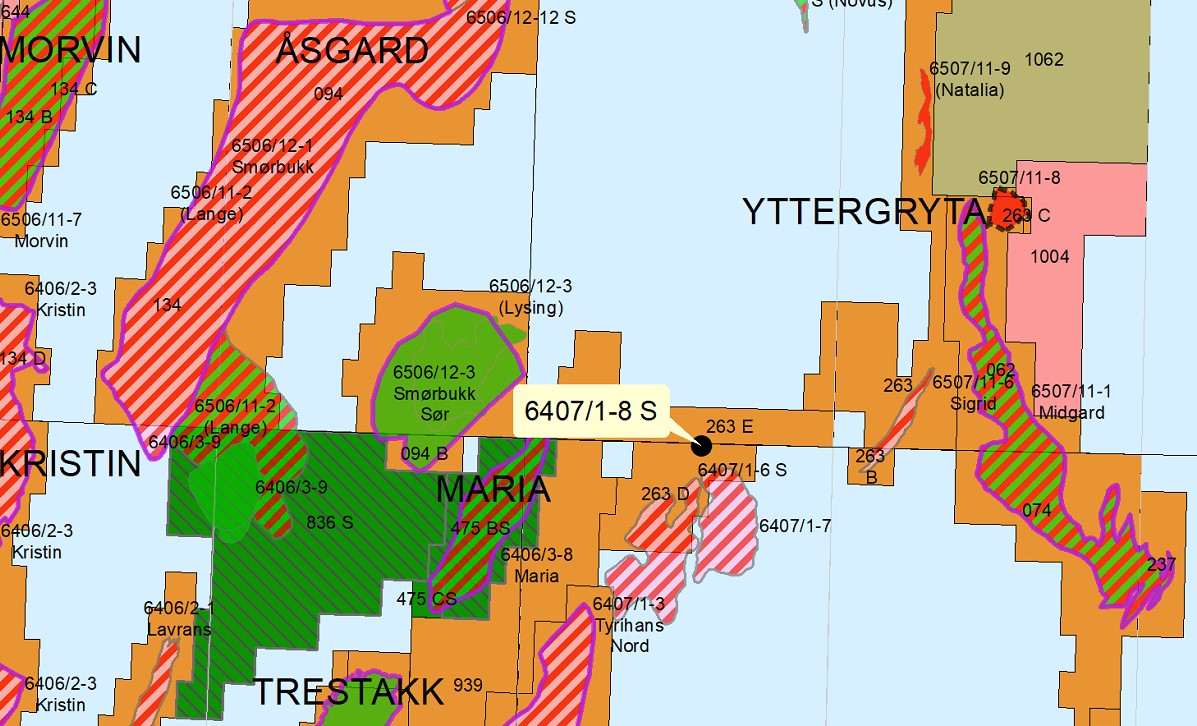 The well encountered a nine-metre gas column in the Lange Formation from the Late Cretaceous Age, in which there were three thin sandstone layers totalling four metres with poor to moderate reservoir properties.
According to the NPD, preliminary estimates place the size of the discovery between 0.5 and 1.6 million Sm3 of recoverable oil equivalent.
The licensees will assess the discovery along with other discoveries or prospects in the vicinity as regards further follow-up. The Equinor did not formation-test the well but conduct data acquisition.
This is the first exploration well in production license 263 D. The licence was awarded in APA 2017.
Well 6407/1-8 S was drilled to a vertical depth of 3,518 metres below sea level and was terminated in the Ile Formation from the Middle Jurassic Age. Water depth at the site is 295 metres and it will be permanently plugged and abandoned.
The well was drilled by the West Hercules drilling facility, which is moving on to drill wildcat well 7018/5-1 in production license 960 in the Barents Sea, where Equinor is also the operator.
Before the West Hercules drilled this well, the rig was tasked with drilling the 35/11-24 S well and appraisal wells 35/11-24 A and 35/11-24 B in the Swisher prospect near the Fram field in the North Sea offshore Norway – also for Equinor. The drilling resulted in an oil and gas discovery.
It is worth reminding that last week was also fruitful for Equinor as it made two oil discoveries offshore Newfoundland, Canada.