Equinor profit up on higher prices
Norwegian oil and gas giant Equinor recorded an increase in profit during the fourth quarter of 2018 compared to the year earlier period helped by higher prices and record production.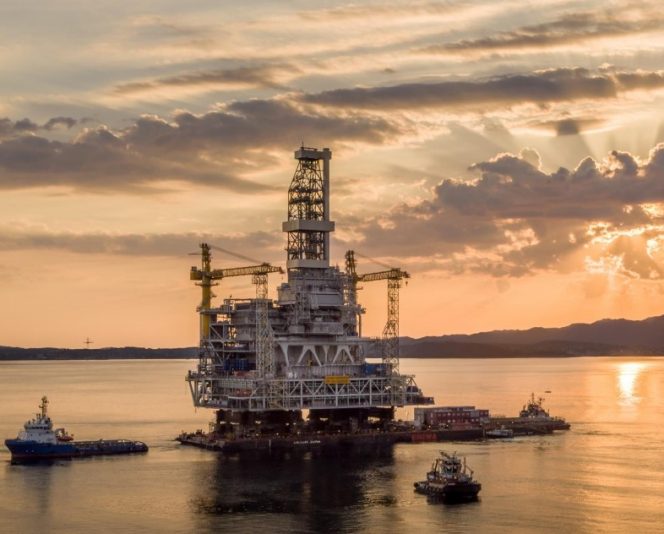 ---
Equinor on Wednesday posted adjusted earnings of $4.4 billion for the fourth quarter 2018, an 11% increase from $3.96 billion in the same period of 2017.
Equinor's net operating income was $6.7 billion in the fourth quarter of 2018, compared to $5.18 billion in the fourth quarter of 2017.
According to the company, the increase was primarily due to higher market prices for both liquids and particularly gas while market volatility and sales pricing mechanisms lead to lower than expected realized liquids prices compared to Brent Blend average.
The fourth quarter was also positively impacted by changes in fair value of derivatives and inventory hedge effects in addition to a net gain on sale of assets, and a dividend in excess of book value related to an equity accounted investment. The increase was partially offset by increased depreciation expenses mainly due to higher investments, higher production and net impairment reversals in previous periods, in addition to increased exploration expenses due to higher drilling activity.
The company's net income rose 31% to $3.37 billion for the fourth quarter 2018 from $2.58 billion a year earlier.
Record production in 2018
Equinor delivered total equity production of 2,170 mboe per day in the fourth quarter, an increase from 2,134 mboe per day in the same period in 2017. The increase was mainly due to portfolio changes and new wells especially in the US onshore. New fields coming on stream added to the increase. Expected natural decline in addition to reduced gas off-take partially offset the increase.
Equinor noted it had delivered an all-time high production in 2018 with an underlying production growth of more than 2%.
As of year-end 2018, Equinor had completed 24 exploration wells with nine commercial discoveries. Adjusted exploration expenses in the quarter were $417 million, up from $274 million in the same quarter of 2017, mainly due to higher seismic and drilling activity.
The company proposed to increase the dividend by 13% to $0.26 per share for the fourth quarter.
Looking ahead, Equinor expects organic capex of around $11 billion in 2019. When it comes to production in 2019, Equinor expects it to be around the same level as 2018, and to deliver an average annual production growth of around 3% from 2019 to 2025.
In 2019, Equinor expects exploration activity of around $1.7 billion.
Offshore Energy Today Staff
Related news
List of related news articles