Equinor spuds 'one of the largest gas prospects in Norway in 2022'
Norwegian oil and gas giant Equinor has started drilling an exploration well, located in the North Sea offshore Norway, using an Odfjell Drilling-owned rig.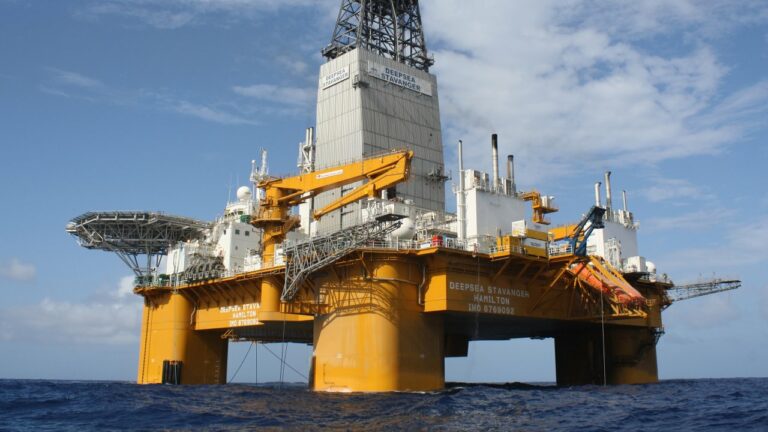 Following the recently completed drilling of the Kveikje well, which resulted in a significant hydrocarbon discovery with excellent reservoir quality, the Odfjell Drilling-owned rig moved to the nearby Cambozola well.
The programme for this well entails the drilling of an exploration well in production licence 1049, which was awarded in 2020 and is valid until 14 February 2025. Equinor is the operator of the licence with an ownership interest of 35 per cent, while other licensees are Petoro (20 per cent), Longboat Energy Norge (25 per cent) and Spirit Energy Norway (20 per cent).
In an update on Monday, Equinor's partner, Longboat Energy, confirmed the start of drilling operations on the Cambozola exploration well in Norway. Prior to the spudding, Equinor secured a drilling permit from the Norwegian authorities for the well in March 2022.
The well 34/9-1 S is being drilled to test a prospect named Cambozola using the Deepsea Stavanger semi-submersible rig. The drilling operations are expected to take up to 14 weeks.
Longboat explained that Cambozola is the primary prospect located in the PL1049/PL1049B/PL1049C licences in the Northern North Sea, which is an area with significant existing infrastructure around 30 km northwest of the Kveikje discovery.
Helge Hammer, Chief Executive of Longboat, commented: "Following on from our success on Kveikje announced last week, I am pleased that we have now commenced drilling operations on the sixth exploration well in our drilling programme."
According to the company, Cambozola is a play opener and one of the largest gas prospects to be drilled in Norway in 2022. The firm further says that the turbidite sand lobes of Lower Cretaceous age stand out as amplitude anomalies on seismic data while gross unrisked mean prospective resources for the entire Cambozola prospect have been estimated at 159 mmboe. There will be follow-up prospectivity on the licences in the event of a successful discovery on Cambozola.
"Longboat Energy's remaining 2022 exploration programme offers shareholders a unique opportunity to gain gas weighted drilling exposure targeting net mean prospective resource potential of 66mmboe with an additional 246 mmboe of upside," added Hammer.
As a reminder, back in June 2021, Longboat reached an agreement with three separate companies to acquire an exploration drilling programme offshore Norway structured as three farm-in transactions, gaining access to a seven-well exploration programme in Norway. Out of five wells that were successfully drilled to date, three resulted in discoveries: Egyptian Vulture, Rødhette and Kveikje.
Excluding appraisal drilling on the existing discoveries, Longboat's remaining exploration well is also a high-impact, gas-weighted prospect located in close proximity to existing infrastructure.