Estonian company to deliver subsea structures for North Sea oil & gas development
Norwegian oilfield services provider Aker Solutions has appointed an Estonia-based company to deliver subsea templates for an oil and gas field development in the North Sea.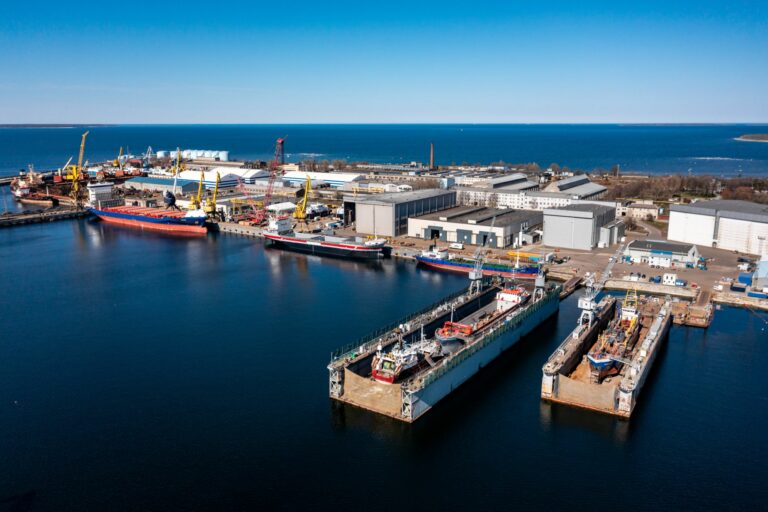 Marketex Offshore Constructions (MOC), a subsidiary of BLRT Grupp, has signed a contract with Aker Solutions under which it is set to build nine subsea templates for the Yggdrasil project.
Production is scheduled for this year, with delivery to the customer expected in 2024 and 2025.
According to BLRT Group, these foundations will be the largest subsea structures constructed by MOC to date.
The project will require 340,000 hours of welding, assembly, and machining, which will be carried out in the company's newly equipped production facilities in Tallinn, the Estonian company said.
"A subsea foundation is a large steel structure used initially for well-drilling and later as a foundation for other critical subsea equipment. During the equipment installation at sea, everything must fit perfectly," said Nadezda Vassiljeva, a member of the board at Marketex Offshore Constructions.
"Therefore, many factors were considered when choosing the contractor, including the presence of similar successful complex projects in our portfolio, alongside experience, lead time, quality, and safety requirements."
Aker BP and its partners Equinor and PGNiG Upstream Norway made a final investment decision to develop the Yggdrasil area in December 2022 and submitted plans for development and operation (PDOs) to the Norwegian Ministry of Petroleum and Energy.
The total investments for the project are estimated at NOK 115 billion or over $10.4 billion.
Aker Solutions is in charge of the EPC and offshore hook-up of the 28,000 tons Hugin A PdQ (formerly NOA PdQ) production platform and its 20,500 tons steel jacket substructure, and for the 2,100 tons Hugin B (formerly Frøy) normally unmanned wellhead platform and the accompanying jacket substructure.
Aker BP made a new oil discovery in the Yggdrasil area last week.