Euronav, Cargill, and Chevron vow to adopt vessel optimization strategies at GMF summit
Industry giants Chevron, Euronav, and Cargill have announced their joint operational efficiency ambition statement as part of the Global Maritime Forum Annual Summit in Athens.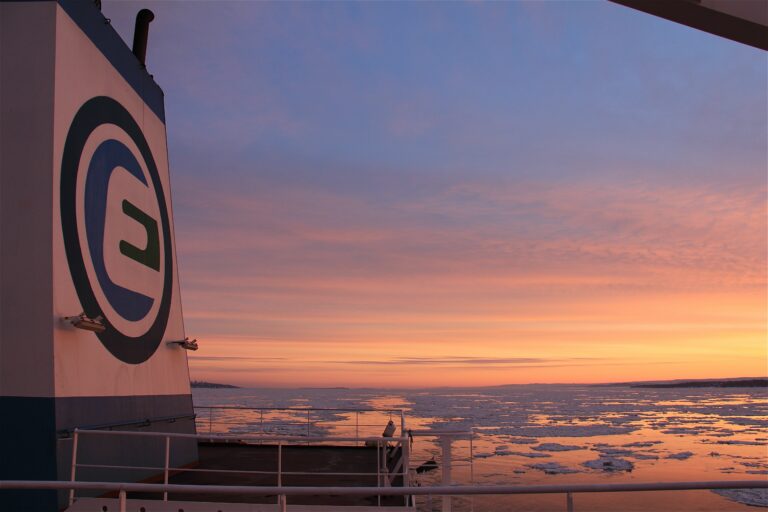 Under the ambition, the trio committed to adopt vessel optimization strategies that can decrease annual fuel consumption by 20%, reduce annual emissions by more than 200 million tonnes of CO2, and enable the uptake of more expensive, scalable zero-emission fuels in the long run.
"Chevron Shipping is proud to support the Global Maritime Forum's ambition statement on operational efficiency. Chevron and the Global Maritime Forum are aligned on increasing efficiencies, decreasing fuel consumption, and lowering the carbon intensity of operations. We look forward to collaborating with our partners and engaging with stakeholders across the maritime value chain to help reach our common goals,'' says Mark Ross, President, Chevron Shipping.
"The decarbonization pathway starts today – not in 2030 or even in 2050. This is the reason Euronav joined the Global Maritime Forum's operational efficiency work in the first place, and why signing and acting on the ambition statement was a no-brainer. The initiative enables cross-industry peers to pool actionable knowledge and to share actual real-life experiences – resulting in an impact on both the environment and the bottom line of the company," says Lieve Logghe, Interim CEO, Euronav.
"In an industry built around vessels that remain in service for decades, only through operational efficiencies, reducing fuel usage, costs, and carbon emissions will we be able to afford future green fuels and achieve our decarbonization targets,'' says Eman Abdalla, Global Operations and Supply Chain Director, Cargill Ocean Transportation. 
"There is no decarbonization without collaboration, and Cargill is proud to support this initiative. It is the right catalyst to bring the necessary collective and transformational change."
The International Maritime Organization's (IMO) recently revised greenhouse gas strategy calls for full decarbonization of the sector by around 2050 and sets indicative checkpoints that strive for a 30% absolute emissions reduction by 2030 and an 80% reduction by 2040 compared to 2008.
Achieving those ambitions will require new ways of working while forgoing some inefficient behaviors and capturing the benefits of deeper industry collaboration.
"In the current shipping environment, operators are often incentivized to 'steam fast then wait' (SFTW), causing congestion at ports and driving increased emissions from higher speeds, consistent with the terminals' desire to have vessels available at anchorage to avoid terminal downtime. These behaviors are driven by split incentives that have long been built into contracts between owners, charterers, shippers, and receivers. Working together with others across the value chain, we can start a conversation about how to tackle this issue, align incentives, and adjust contracts to share the benefits of systemic uptake of operational efficiency," the joint statement reads.
The Global Maritime Forum has identified five key action areas to improve the operational efficiency of vessels. These five actions cover data collection and transparency; contractual changes; pilot projects; ports, terminals, value chains; and culture and leadership.
Participating companies and supporting organizations have signed an ambition statement agreeing to take collective action in these five areas, diligently assess their maturity and progress, and take a leadership role in bringing operational efficiency to the forefront of the shipping agenda.
The signatories of the operational efficiency ambition statement are: Amaggi, Blue Visby, Bunge, Cargill, Chevron Shipping, COFCO International, Copenhagen Commercial Platform (CCP), Euronav, Genco Shipping, Lloyd's Register, Louis Dreyfus Company, Maersk Tankers, NAPA, NYK Group, OCIMF, Oldendorff Carriers, Port of Açu, Port of Rotterdam, PSA International Pte Ltd, Rubis Energie, Siglar Carbon, Signol, Stena Bulk, Stephenson Harwood, Torvald Klaveness, UKHO, Viterra, Watson Farley & Williams LLP (WFW), Wisdom Marine Group, and Zero North.