Euronav Wins Tanker Operator of the Year Award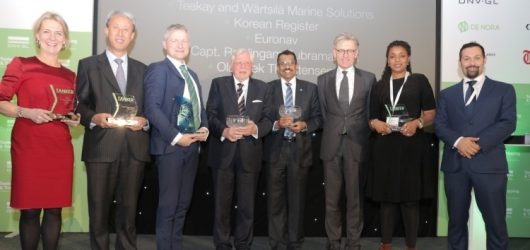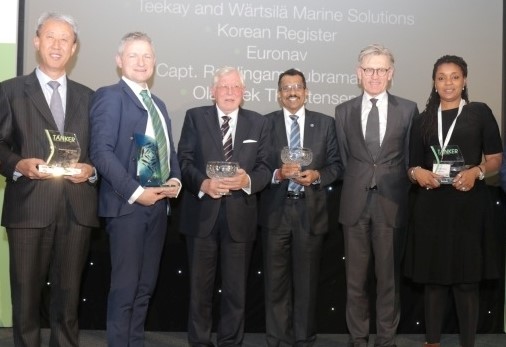 Belgian tanker owner Euronav has claimed the Tanker Operator of the Year award at the annual Tanker Shipping & Trade Conference Award ceremony in London held on Wednesday evening, November 21.
Euronav was competing against Russian shipping company SCF Group and Danish counterpart Norden for the prestigious award.
"This recognizes the commitment, energy and professionalism of our operational and technical staff in what continues to be a constantly challenging environment for tanker operators. Euronav will continue to drive the highest operational standards in our role as the largest quoted crude oil tanker platform with 75 vessels," CEO Paddy Rodgers said, commenting on winning the award.
Rodgers was one of the speakers during the Tanker Shipping & Trade Conference  held on November 20 and 21, and he believes the outlook for the tanker market is positive for 2019.
Looking ahead there are numerous opportunities to consider when preparing for 2020 sulphur cap. For Euronav the opportunity lies in the counter-cyclical, which in the case of IMO's 2020 sulphur limit could be to buy high sulphur fuel cheap and store it. The CEO of the world's largest VLCC owner expects 2019 to be 9/10, as explained during the industry leaders' forum.
Floating storage is anticipated to make a big comeback, according to Ted Petrone, Vice Chairman of Navios Corporation.
One of the factors contributing to the reemergence of the trend that practically disappeared since 2016 is the reimposition of the U.S. sanctions against Iran as Tehran is expected to keep its production high and store it on board very large crude carriers. The IMO's global sulphur cap coming in 2020 is also expected to create demand for storage of both heavy fuel oil and clean oil.
Rodgers is not a supporter of scrubber systems when considering ways of complying with the impending sulphur regulations. Key reasons behind the attitude are concerns related to low returns on upfront capital investment of USD 5 million per very large crude carrier as well the risk of pollution from scrubbers and weak regulatory oversight of the technology.
Other winners of the evening included DNV GL that won the technical innovation award, Korean Register which secured the tanker safety award, Teekay Marine Services received the environmental award and Bahri Tankers won the operational excellence award.
Lifetime achievement recognition was given to Olav Eek Thorstensen, Executive Chairman of Thome Group, while Capt Rajalingam Subramaniam, President and CEO of AET Tankers won the industry leader award.
World Maritime News Staff; Image Courtesy: Riviera Maritime Media's Tanker Shipping & Trade Conference