European Commission starts European Hydrogen Week
President of the European Commission Ursula von der Leyen has opened the second edition of the European Hydrogen Week on 29 November 2021.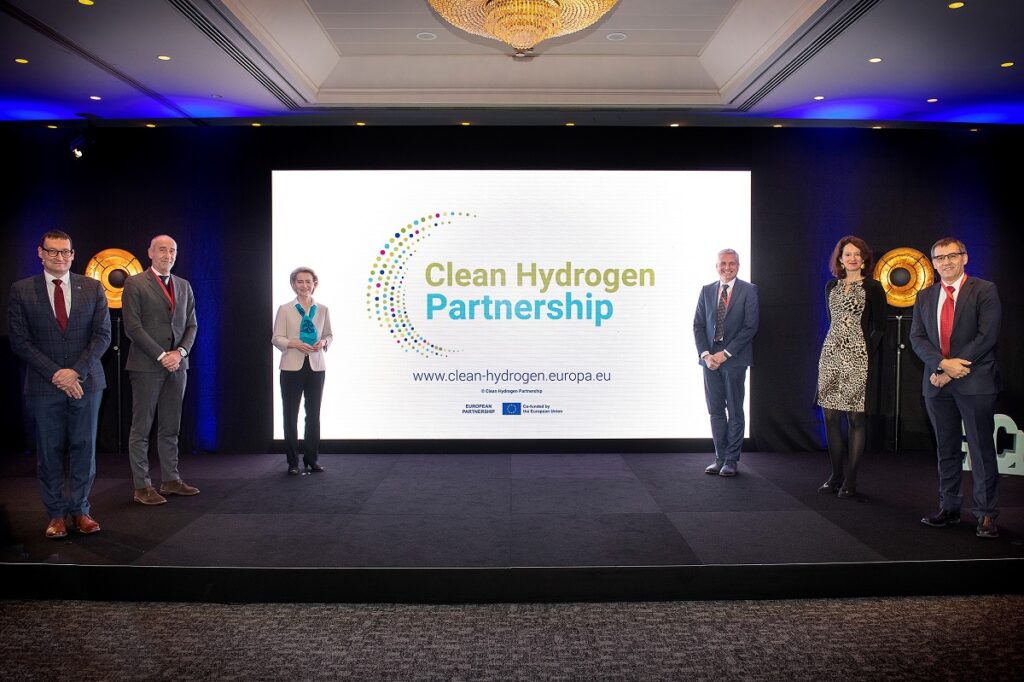 The second edition of the European Commission-led European Hydrogen Week takes place in Brussels. It has almost 2000 registered participants who gathered to discuss how to move forward in the transition to a clean hydrogen economy in the EU and beyond.
Von der Leyen held the opening speech. She said: "Clean hydrogen will have a central place in the climate-neutral economy of the future… At the beginning of this year, more than 200 new hydrogen projects have been announced globally. 55 per cent of them are in Europe."
"We have to scale up clean hydrogen production, expand its applications, and create a virtuous circle where demand and supply feed each other and bring the prices down."
Today, the European Clean Hydrogen Alliance will present a pipeline of viable investment projects for the large-scale deployment of renewable and low-carbon hydrogen.
Tomorrow, the focus will be on how the EU is planning to reach at least 6 gigawatts of renewable hydrogen electrolysers by 2024. Also, there is the objective to scale up to 40 gigawatts by 2030.
Clean Hydrogen Partnership
This year's event will also mark the public launch of the Clean Hydrogen Partnership. This is the successor of the Fuel Cells and Hydrogen Joint Undertaking (FCH JU).
Together with the European Clean Hydrogen Alliance, the Clean Hydrogen Partnership will be crucial in implementing the EU Hydrogen Strategy.
The partnership got its funding under Horizon Europe with €1 billion ($1.13 billion). It will support research on hydrogen and push the development and deployment of hydrogen technologies. This is in particular intended for hard to decarbonise sectors, such as heavy-duty transport.
The event will also discuss the opportunities for the production and use of hydrogen and hydrogen-based fuels. In addition, they will speak about how hydrogen will play a key role in the European Green Deal.
For more information on the event and a Livestream go here.