ExxonMobil approves KOGAS' LNG tank tech
ExxonMobil Upstream Research Company granted approval for KOGAS' design of a fully protected onshore membrane for LNG storage tanks.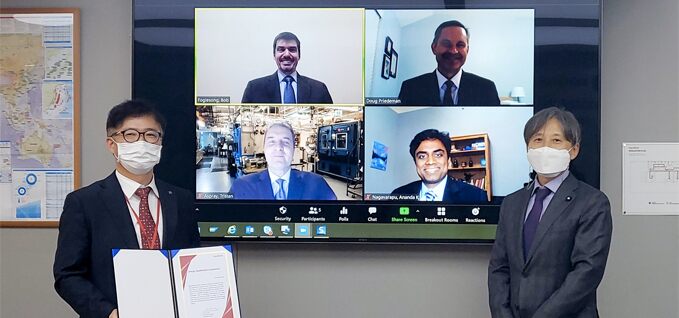 Building on R&D efforts following the completion of KOGAS's original offshore membrane storage tank in 2007, KOGAS applied the technology to its Jeju LNG terminal, installing two storage tanks with a capacity of 45,000 cubic meters. These tanks have been operating successfully since October 2019.
KOGAS has now acquired the Technology Qualification Management System (TQMS) approval, a technology qualification system from ExxonMobil, for its fully protected onshore membrane storage tank through international joint cooperation with U.S. major.
Commenting on the approval, Robert Foglesong, vice president of ExxonMobil Upstream Research Company, said, "After a thorough evaluation, ExxonMobil now considers the system as a qualified technology for use in our businesses."
ExxonMobil Korea president, Sean Chung added that as a result of the completion of the technology qualification process, the company will be able to apply the technology in its future LNG projects.