ExxonMobil spuds Sapote-1 well off Guyana
Oil major ExxonMobil has started drilling the Sapote-1 well located on the Canje Block, offshore Guyana.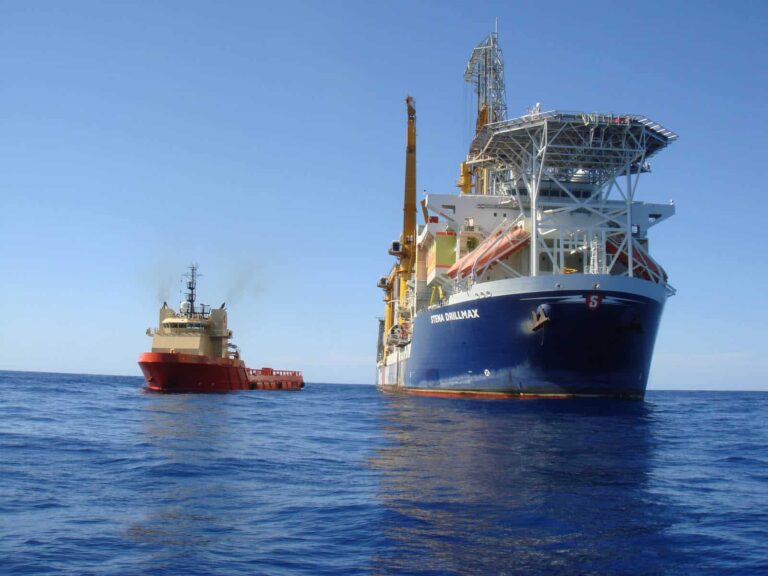 As reported late last week, this is ExxonMobil's third well on the block this year. The previous two, Bulletwood-1 and Jabillo-1, were drilled earlier this year and both came up dry. The Sapote-1 well is being drilled using the Stena Drilling-owned drillship Stena DrillMAX.
The Canje Block is operated by ExxonMobil and is held by Working Interests partners Esso Exploration & Production Guyana Limited (35 per cent), with TotalEnergies (35 per cent), JHI Associates (BVI) Inc. (17.5 per cent), and Mid-Atlantic Oil & Gas (12.5 per cent).
Eco Atlantic holds an indirect interest in the Canje Block as a result of its transaction to acquire up to 10 per cent interest in JHI Associates. Eco announced the spudding of the well on Tuesday 31 August 2021.
The Sapote-1 well is designed to test Upper Cretaceous reservoirs in a stratigraphic trap. Drilling of the well is expected to take up to 60 days. The well is approximately 225 km northeast of Georgetown in 2,550 meters of water.
The Sapote-1 prospect is located in the southeastern section of Canje, approximately 50 km north of the Haimara discovery in the Stabroek Block which encountered ~207 feet (63 meters) of high-quality, gas-condensate bearing sandstone reservoir and approximately 60 km northwest of the Maka Central discovery in Block 58 which encountered ~164 feet (50 meters) of high-quality, oil-bearing sandstone reservoir.
Gil Holzman, President and Chief Executive Officer of Eco Atlantic, commented: "With other drilling targets in the region having yielded significant discoveries, now totalling billions of barrels of oil and oil equivalent, we are excited about the potential of the Sapote-1 well and look forward to receiving the well results in due course.
"We also are keen to deliver additional drilling success with our next exploration campaign on our neighbouring Orinduik block in the Basin and the follow-through potential of Exxonmobil's recently announced multiple-well pre-permitting on the Canje Block next year".