ExxonMobil gearing up to spud third well in Canje block
Oil major ExxonMobil is preparing to start drilling operations on its third well in the Canje Block offshore Guyana this year, using a Stena Drilling-owned drillship.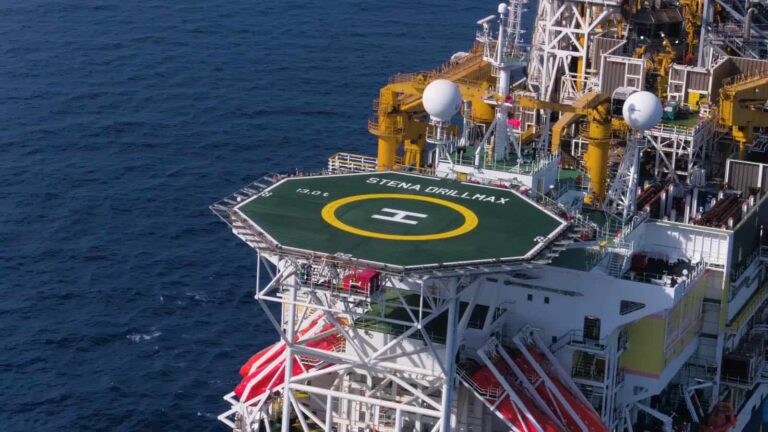 In an update on Thursday, Westmount Energy noted the announcement by the Maritime Administration Department, Guyana, dated 25 August 2021, that the Stena DrillMAX drillship will start drilling operations at the Sapote-1 wellsite on the Canje Block on 28 August 2021.
Before moving on to the Sapote-1 well, the Stena DrillMAX drillship previously worked on the Stabroek Block.
Westmount holds an indirect interest in the Canje Block as a result of its circa 7.2 per cent interest in the issued share capital of JHI Associates Inc. (JHI). The Canje Block is currently operated by ExxonMobil (35 per cent), with TotalEnergies (35 per cent), JHI Associates (BVI) Inc. (17.5 per cent) and Mid-Atlantic Oil & Gas Inc. (12.5 per cent) as partners.
ExxonMobil has already completed two other wells on the block. The first well, Bulletwood-1, was completed in early March and the second, Jabillo-1, in July 2021. Both wells were drilled using the Stena Carron drillship and both came up dry.
Sapote-1 is located in the southeast of the Canje Block, approximately 60kms north of the Campanian and Santonian Maka Central-1 stacked pay discovery, in a new depositional setting linked to the Berbice canyon system.
Sapote-1 is an independent multi-layer prospect, which will evaluate several Upper Cretaceous targets, and is potentially the largest prospect drilled on the Canje Block to date. Drilling of Sapote-1 is anticipated to take 60 days, with results anticipated in late October.
Following a 2018 farm-out to TotalEnergies and subsequent transactions, JHI is funded for the 2021 Canje drilling campaign, including the Sapote-1 well, and multiple additional wells.