FairWind completes Borssele 1+2 TP work
FairWind has completed the electrical installation of 59 transition pieces for the Borssele 1+2 offshore wind farm for Bladt Industries.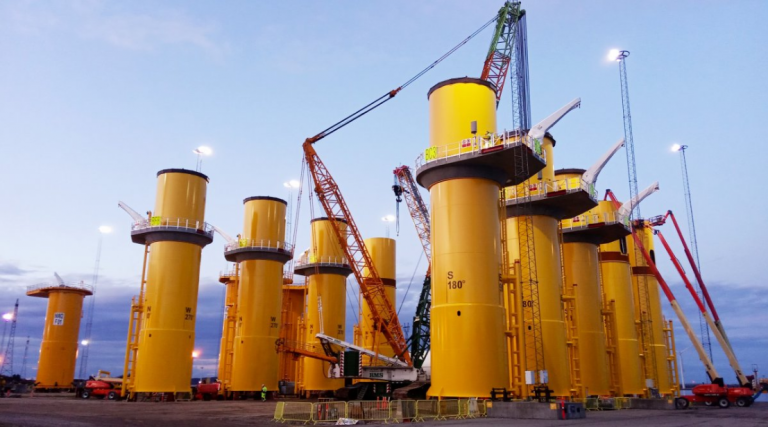 The project scope included mounting circuit breakers, lights, cabling, filling high voltage switchgear with liquid air, and all other electrical components.
The TP segments were assembled in Aalborg harbor, Denmark, before installation at the 752MW wind farm being constructed in the southern part of the Dutch sea.
According to FairWind, the work represents its first-ever large-scale electrical and high-voltage project. It is also the company's first to prepare transition pieces and represents the first contract with Bladt.
Additionally, the company secured a contract with Siemens Gamesa for turbine pre-assembly work for the Borssele 1+2 project.
Located some 23km off the coast of Zeeland, the 752MW wind farm will comprise 94 Siemens Gamesa 8MW turbines scheduled to be operational by the end of the year.
Bladt's scope covered the manufacture of 59 transition pieces, while EEW OSB is in charge of delivering the remaining 35 units.