Faroe picks up rig safety consent for Brasse East well
Oil and gas company Faroe Petroleum has received consent from the offshore safety body, the Petroleum Safety Authority (PSA), for exploration drilling in the North Sea using the Transocean Arctic rig.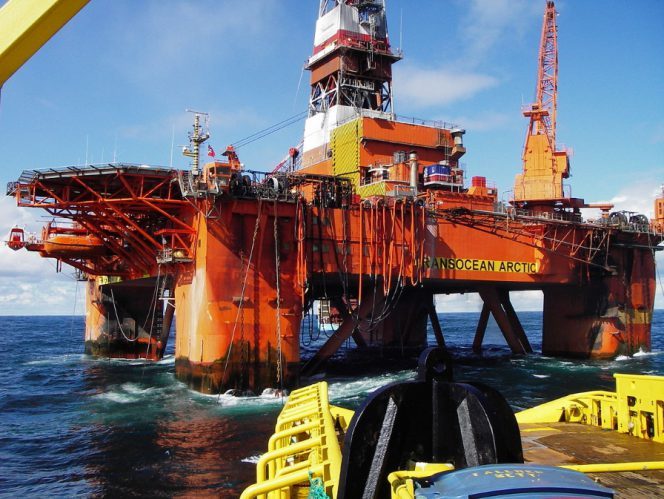 ---
The well, named 31/7-3 S, is located in production license 740 in the North Sea where Faroe is the operator with a 50% interest. The other 50% is held by Point Resources.
Announcing its consent for the well on Monday, the offshore safety body said that the drilling was planned to start in October 2018 and expected to last at least 38 days in a water depth of 124 meters.
The PSA added that the well was part of a prospect called Brasse Øst (Brasse East), in block 31/7 east of the Oseberg field. The offshore safety watchdog also said that the well would appraise discovery 31/7-1 – Brasse.
The Brasse East well will attempt to add further incremental reserves to the existing 2P reserves of 30.7 mmboe (net to Faroe) for the planned Brasse field development. The unrisked gross resources targeted are 12.5 mmboe.
According to the PSA, the 31/7-3 S well will be drilled by the Transocean Arctic semi-submersible drilling rig. It is a Marosso 56 type rig, built by Mitsubishi Heavy Industries in Japan in 1987. It is classified by DNV GL and registered in the Marshall Islands.
The rig is operated by Transocean and received Acknowledgement of Compliance (AoC) from the PSA in July 2004.
Faroe hired the rig for the Brasse East exploration well back in May 2018. According to the contract, the Transocean Arctic rig will drill the well back-to-back and immediately following the drilling of the Rungne exploration well in PL 825 where Faroe is also the operator with a 40% and interest.
Related news
List of related news articles