Faroe tells shareholders to ignore takeover bid: "DNO wants it on the cheap."
Oil company Faroe Petroleum has again urged shareholders to ignore the unsolicited takeover offer by DNO, saying the 152p a share offer was opportunistic and undervaluing Faroe.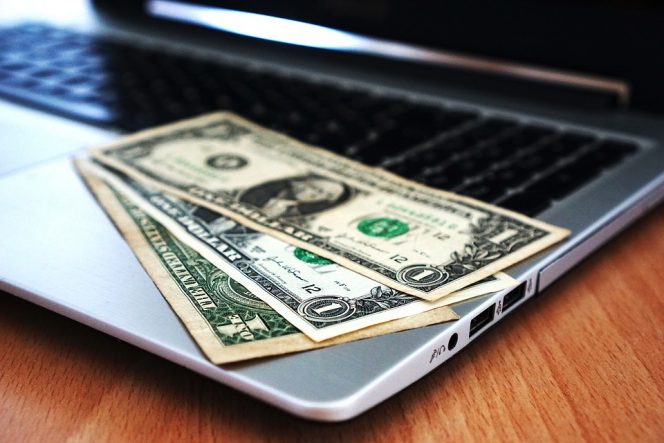 John Bentley, Non-Executive Chairman of Faroe, said: "DNO's highly opportunistic offer is not only at a substantial discount to the value of the Company but also at a substantial discount to comparable portfolio transactions and a substantial discount to the average of all UK takeovers in the last 10 years.
"Faroe is widely regarded as one of the pre-eminent North Sea E&P companies with a high quality, full cycle and diversified asset base and a management team that, time and again, has demonstrated its ability to create value through exploration and active portfolio management. As such, Faroe would solve DNO's strategic challenges and Faroe shareholders should receive an appropriate premium which is not currently reflected in DNO's Offer."
DNO's offer document released today follows the company's announcement on November 26 when DNO said it planned to offer 152p per Faroe share not currently owned. DNO owns 28.22 percent in Faroe Petroleum. It said its offer valued the fully diluted share capital of Faroe, including shares already held by DNO, at approximately £610 million ($764 million).
'DNO wants it on the cheap'
What it did on November 26, Faroe Petroleum repeated on Wednesday. It reaffirmed its previous statement saying the DNO was opportunistic and substantially undervalues Faroe, urging its shareholders to take no action.
"…The Board believes that DNO's offer document contains no substantial new information or arguments to support its Offer. DNO's opportunistic Offer seeks to exploit the recent oil price fall to acquire Faroe on the cheap," Faroe Petroleum said.
Faroe said the offer price represented a premium of only 21% to the closing share price prior to the Offer announcement, which is about half the average premium paid on all UK takeovers over the last 10 years.
It also said that DNO's presentation of the premium that it is offering with reference to Faroe's share price on April 3, fails to recognize the significant achievements Faroe Petroleum has delivered since then, including the Iris/Hades and Agar discoveries and the recently announced Equinor asset swap; and discount of c.45% to the average price paid recently for comparable North Sea (in particular, Norwegian Continental Shelf) portfolios measured on a per barrel of 2P reserves basis.
Related: DNO presents takeover bid to Faroe shareholders
DNO has said its offer represented "a significant premium of 44.8 percent for Faroe on the basis of the unaffected share price on 3 April 2018."
Faroe further said DNO offer ignored Faroe management's "proven track record and the company's exciting independent future, which has been further enhanced by the recently announced Equinor asset swap."
The company went on: "Faroe has one of the best exploration track records on the NCS. In the last 12 months alone Faroe has drilled three exploration wells and made two commercial discoveries: Iris/Hades and Agar. Iris/Hades is one of the world's largest discoveries in the year to date."
"Faroe is currently in the midst of the largest drilling campaign in its history with two exploration wells ongoing (Brasse East and Cassidy), four committed exploration & appraisal wells (Pabow, Iris/Hades appraisal, Snadd Outer Outer/Cape Vulture and Bergknapp) and a further five wells being planned (Agar appraisal, Alpha, SE Tor/Gomez, Canela and Brasse Extension) in the next 12-15 months.
"The Board believes DNO's criticisms of Faroe are unfounded and purely a tactic to distract from the simple fact that its Offer substantially undervalues the company."
"The recently announced asset swap with Equinor clearly demonstrates the value your Company creates through active portfolio management."
"The Board believes DNO's criticisms of Faroe are unfounded and purely a tactic to distract from the simple fact that its Offer substantially undervalues the company," Faroe said.
Faroe further addressed DNO's criticism of the companies share price performance, financial flexibility, remuneration policy and corporate governance, saying DNO's criticism was "wholly without substance," saying its share price has outperformed the FTSE AIM Oil & Gas Index and Brent price over the three year period up to 3 April 2018, and 23 November 2018.
It said: "Faroe has a robust balance sheet that has been further strengthened by the recently announced Equinor asset swap which allows the Board to give careful consideration to the optimal mix of reinvestment in the existing portfolio, potential M&A opportunities and returning capital to shareholders following completion of the Equinor transaction; Faroe's remuneration policy is in line with its UK E&P peers and at this year's AGM, with the exception of DNO, the Directors Remuneration Report was approved by 99.9% of other shareholders who voted; and Faroe is widely recognised for its strong corporate governance culture in line with UK corporate governance best practice."
Offshore Energy Today Staff
Related news
List of related news articles