Final piece of Tyra II puzzle now in place
The final offshore lifting and installation campaign for TotalEnergies' Tyra II redevelopment project in the Danish North Sea has been completed and the project is now in its final shape.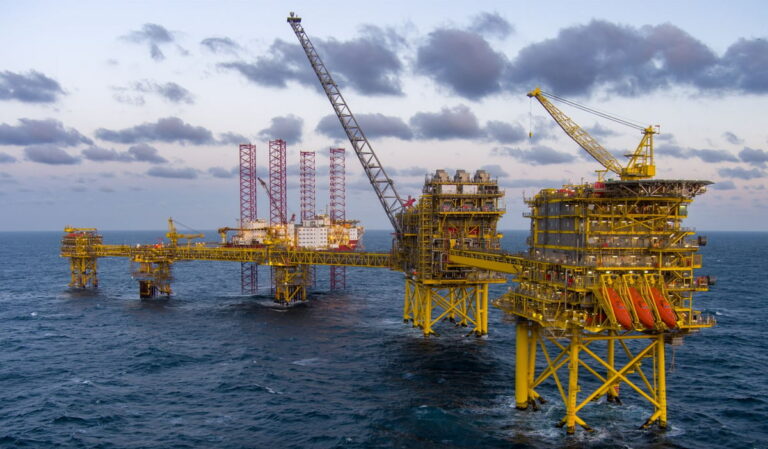 Following the installation of Tyra II process module in early October, which broke the world record as the heaviest crane lift ever undertaken at sea, the last remaining piece of Tyra II puzzle was lifted into its final position.
The world's largest crane vessel, Heerema Marine Contractors' Sleipnir, will soon leave the Tyra field after a successful installation campaign, TotalEnergies revealed on Monday.
On Sunday 9 October at 17:04, the 85.4-meters long bridge was set down between the new Tyra II processing platform and the accommodation platform. Now all dots of Tyra II are connected and lifting the final four Tyra II pieces – the process module, two bridges and a flare tower – comes to a successful end.
In the coming days, the installation team will finish the last welding work to ensure that the new modules can resist many years of rough North Sea weather.
Afterwards, the team will hand over the baton to the hook up and commissioning team who will focus on completing and powering up the installed platforms and reconnecting them to the existing North Sea infrastructure. That will be the last phase before delivering the first gas from Tyra II in the winter season 2023/24.
Lars Bo Christiansen, Deputy Project Director for TotalEnergies EP Denmark, said: "It's exciting to be able to see the complete shape of Tyra II as all eight platforms, six bridges, two jackets and one flare are now in their final position."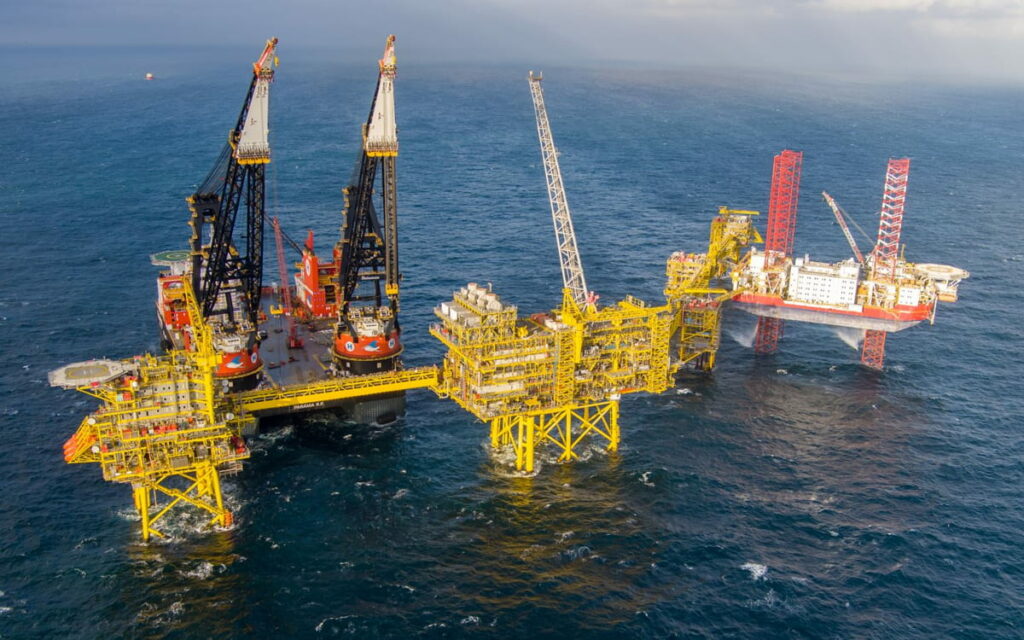 TotalEnergies is the operator of the Tyra field on behalf of Danish Underground Consortium (DUC) – a partnership between TotalEnergies (43.2 per cent), Noreco (36.8 per cent) and Nordsøfonden (20 per cent).
Marianne Eide, Chief Operating Officer in Noreco, commented: "During times when energy security is critical, the importance of Tyra II cannot be overstated. The reinvigorated facilities provide a state-of-the-art gas processing infrastructure that will unlock further development of the DUC's material discovered resource portfolio at a substantially lower emissions intensity. This is a strategic step in unlocking a valuable and important future for the DUC."
Once the modernized Tyra II is back on stream, it is expected to deliver 2.8 billion cubic meter gas per year, which amounts to 80 per cent of the forecasted Danish gas production.