Finland's marine engine maker to spend €200M on Smart Tech Hub
Finland's marine engine maker Wärtsilä will invest some 200 million euros to build a new center of research, product development, and production –  building the Smart Technology Hub – in Vaskiluoto, Vaasa.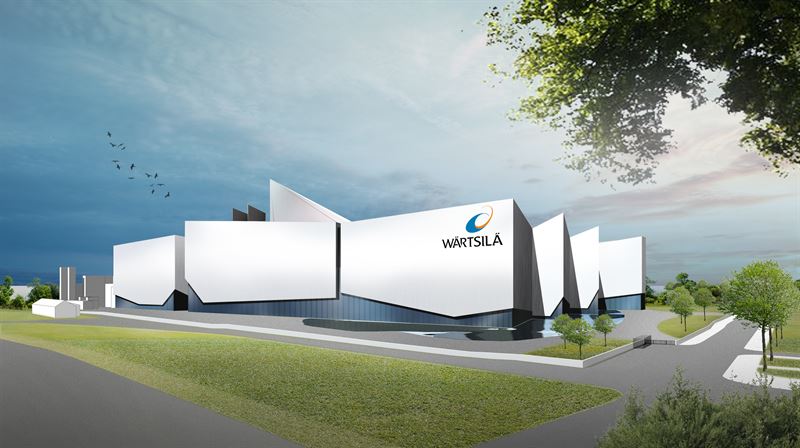 As a part of the project, Wärtsilä will invest EUR 83 million in modern testing and production technology for the hub. The total investment in the Smart Technology Hub will be in the region of EUR 200 million, consisting of office and factory buildings, logistics and infrastructure.
As of 2020, all of Wärtsilä's functions and personnel in central Vaasa will transfer to the new hub, along with the logistics and maintenance workshop operations from Runsor.
"Constant renewal is in Wärtsilä's DNA," says Wärtsilä's President & CEO, Jaakko Eskola. "This company was established in 1834 as a sawmill in the village of Värtsilä in Tohmajärvi, and now it is the global leader in smart technology and complete lifecycle solutions for the marine and energy markets. The Vaasa Smart Technology Hub represents another generational shift for us – it will bring Wärtsilä's expertise into a whole new realm."
According to the company, the hub will be unique in its field, enabling more agile, more efficient testing and product development of solutions for the maritime, oil and gas industries, as well as new energy systems.
The Smart Technology Hub will invite other operators in the sectors and researchers to collaborate. The vision is to create a partners' campus where research and product development take place together with Wärtsilä's customers and suppliers, start-ups in the sector and universities.
"Amazing ideas do not just appear out of thin air," said Vesa Riihimäki, Managing Director of Wärtsilä Finland Oy. "By bringing together experts from different walks of life – both from business and from the university world – we will build an inspiring environment for new creativity."