First steel cut for ARO Drilling's new jack-up rig
International Maritime Industries (IMI) has cut the first steel on the first of two newbuild rig orders from ARO Drilling.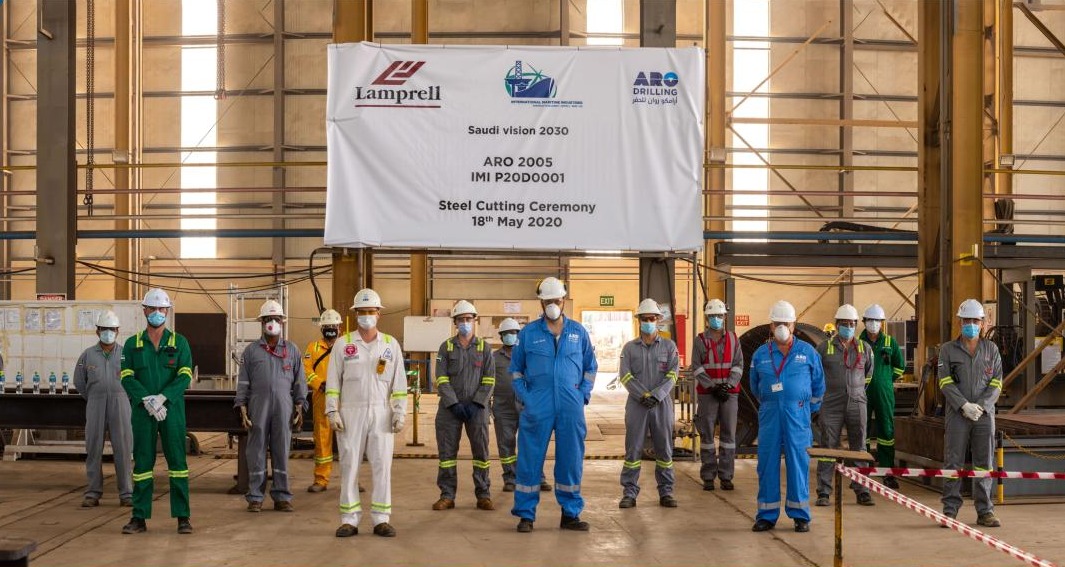 IMI announced earlier this week that the first piece of steel had been cut on rig one of two for ARO Drilling.
IMI signed two rig purchase agreements with ARO and a sub-contract agreement with Lamprell to build two Keppel LeTourneau Super 116E jack-up drilling rigs in January 2020.
Following the steel cutting, the two rigs will be built in Lamprell's Hamriyah facility in the UAE. The delivery of the first rig is expected in 1Q 2022 and the second rig in 2Q 2022.
IMI said that the steel cutting ceremony was conducted remotely via video technology to ensure suitable social distancing measures were adhered to, in the wake of the current global pandemic, COVID-19.
Commenting on the steel cutting, Kelly McHenry, CEO of ARO, said: "ARO is committed to working with Lamprell and IMI to build the first rigs on-time and safely, ensuring that the design is purpose-built to ensure maximum efficiency for its client, Saudi Aramco".
Lamprell's CEO, Christopher McDonald, commented: "IMI, while our client, was created through the dedicated efforts of our strategic partners: Saudi Aramco, Hyundai Heavy Industries, Bahri and ourselves. ARO Drilling, similarly, is borne of strategic partners.
"So, it is important that we tap into the value of our respective expertise as we continue through the execution phase to deliver highly safe, reliable and cost-effective projects".
International Maritime Industries is a joint venture between Saudi Aramco, Lamprell, Bahri and Hyundai Heavy Industries.
Located in The King Salman Complex for International Maritime Industries & Services at Ras Al-Khair, Saudi Arabia, it is planned to be the largest, full-service maritime facility in MENA.
When complete, the annual capacity of the facility will be four newbuild offshore rigs and over 43 newbuild vessels including VLCCs, in addition to servicing more than 260 maritime products.
Major production operations are expected to start toward the end of 2020 with the facility reaching its full production capacity by 2022.