First two offshore jackets for Qatargas' North Field completed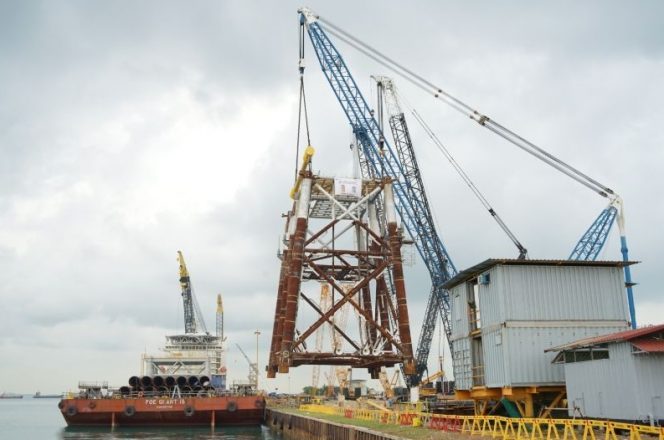 ---
LNG giant Qatar Petroleum has completed the fabrication of the first two offshore jackets for the North Field Expansion (NFE) project which would further develop one of the world's largest offshore gas fields.
QP said that the mega project would increase Qatar's liquefied natural gas (LNG) production capacity from 77 million tons per annum (Mtpa) to 110 Mtpa by 2024.
It is worth noting that Qatargas is executing this mega project on behalf of Qatar Petroleum. The jackets were produced by LNG contractor McDermott International.
To remind, the NFE project's EPCI contract for the jackets was awarded to McDermott in April 2019. Also, McDermott was awarded the FEED contract for the associated topsides and pipelines in May 2019.
In July, McDermott was awarded a sizeable contract by QP on the North Field Expansion (NFE) project. McDermott was contracted to carry out FEED work for offshore wellhead platforms, pipelines, and cables associated with the North Field Expansion (NFE) project.