FORCE releases first quarter monitoring report for 2018
The Fundy Ocean Research Center for Energy (FORCE) has published an environmental report for the first quarter of 2018 providing a summary of monitoring and data analysis collected in the Bay of Fundy.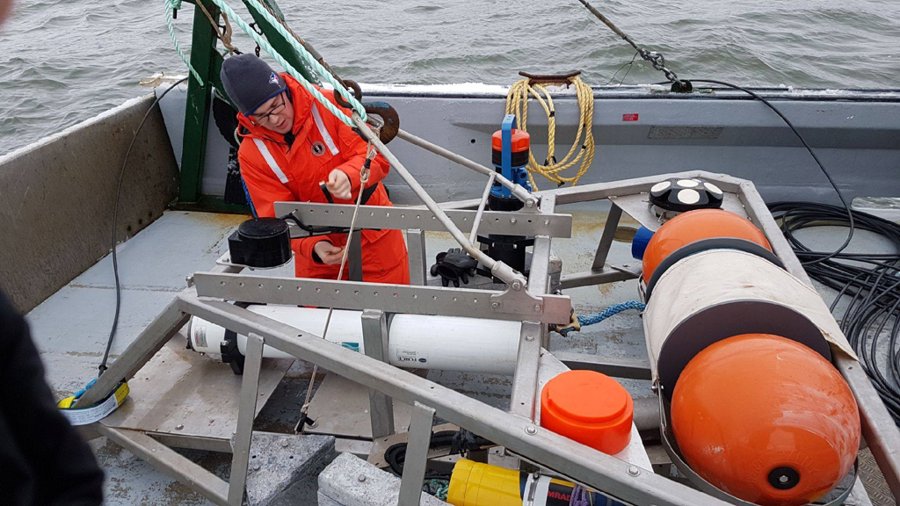 The report gives an overview of the data analysis completed at the FORCE site by both FORCE and Cape Sharp Tidal.
Cape Sharp Tidal does not currently have a turbine deployed, however, an update on 2018 Environmental Effects Monitoring Program (EEMP) planning, and an operational update for the company is provided.
The design and completion of data collection and analysis is being conducted with academic and research partners, including the University of Maine, the Sea Mammal Research Unit Consulting (Canada), Envirosphere Consultants, Acadia University, Luna Ocean Consulting, JASCO Applied Science, Ocean Sonics, GeoSpectrum Technologies., and Nexus Coastal Resource Management.
The first quarter of FORCE monitoring included 69 days of C-POD marine mammal data collection, 24 hours of hydro-acoustic fish surveys, three seabird surveys, as well as bi-weekly shoreline observations.
This work brings cumulative totals beginning May 2016 to approximately 1,400 'C-POD days', 264 hours of fish surveys, 11 days of lobster surveys, four marine noise surveys, 27 seabird surveys, and bi-weekly shoreline observations.
Last year's initial fish data analysis completed by the University of Maine did not identify a significant effect of turbine deployment during 2016-2017, but more data is needed to strengthen this conclusion.
Similarly, initial analysis by Sea Mammal Research Unit (Consulting) found no evidence that porpoise permanently avoided the site while a turbine was in operation, but there was a temporary decline during installation activities.
The EEM work supports FORCE's ongoing mandate to collect and share data on with regulators, industry, the scientific community and the public to better understand if in-stream tidal energy can play a safe, viable role in Nova Scotia's long-term energy mix.
As reported earlier, Cape Sharp Tidal – a joint venture created by OpenHydro and Emera – plans to deploy the second of its two 2MW tidal turbines this summer at FORCE.