Former Pemex CEO returns to Mexico to face corruption charges
A former chief executive officer (CEO) of Mexican state oil company Petroleos Mexicanos (Pemex) arrived back to Mexico on Friday to face corruption charges.
According to Reuters, he was extradited to Mexico from Spain overnight. The charges against him are bribery and money laundering offences dating back to his four-year tenure as the head of Pemex from 2012 to 2016.
The former CEO, Emilio Lozoya has been on the run since May 2019. Since then, Lozoya has denied any wrongdoing.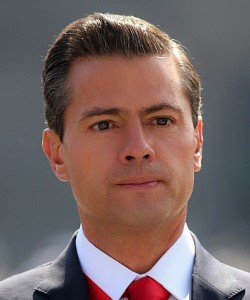 The case against Lozoya, a man allied to Mexico's former President Enrique Peña Nieto, comes from a case relating to a huge corruption scandal revolving around Brazilian multinational construction conglomerate Odebrecht.
Odebrecht has admitted to giving out about $800 million in bribes to government officials throughout the Americas and elsewhere to secure lucrative contracts. To remind, the company was sentenced in 2017 to pay $2.6 billion in fines in a massive criminal corruption case.
Lozoya's run, arrest, extradition, and return
In May 2019, Interpol put Lozoya on a list of fugitives wanted internationally. In July, the German police detained his mother, Gilda Margarita Austin, after the Mexican judiciary accused her of helping to launder money from Pemex.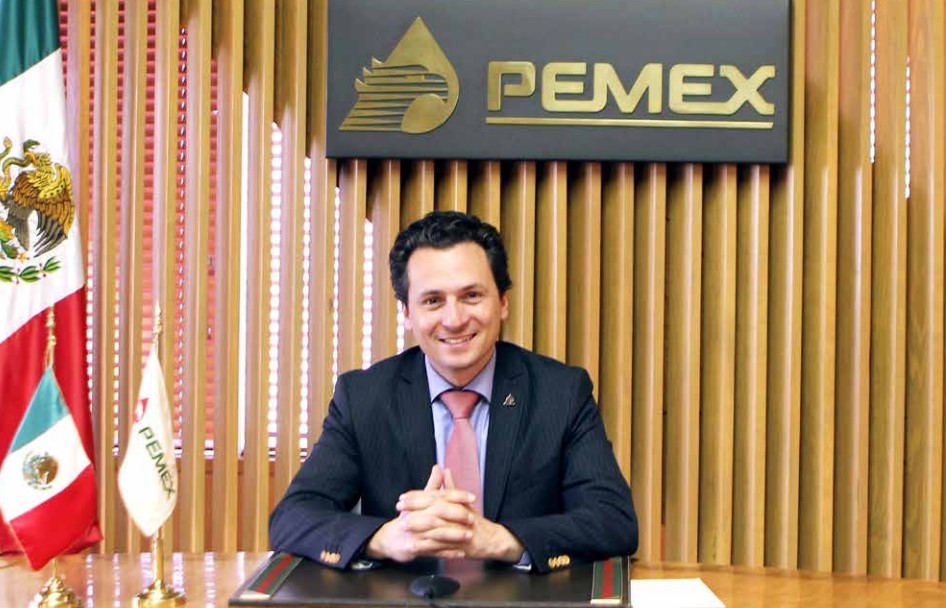 She was later deported to Mexico and a judge confined her to house arrest pending the outcome of her trial on money laundering charges.
Lozoya was detained near a residential development in Malaga back in February. It is believed that he was hiding in a luxury residential compound in the upscale seaside resort of Marbella, outside Malaga.
He appeared before a judge from Spain's national court that same month, where he was asked whether he would return to Mexico to stand trial there, which he ultimately accepted.
At the time, Mexico's attorney general Alejandro Gertz Manero called the case "iconic" as the hunt for Lozoya was a collaborative effort with the law enforcement authorities of Spain and other countries.
It is worth noting that Spain's National Administrative Tribunal agreed to extradite Lozoya to Mexico earlier as well. He agreed to the extradition as well.
Reuters stated that a plane carrying Lozoya landed at the Mexico City airport shortly before 1 a.m. local time.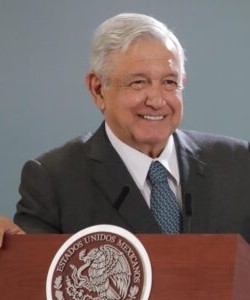 Once considered a great Mexican politician, Lozoya is now a key witness in President Andres Manuel Lopez Obrador's drive to expose bribery in and around the government he took over from his predecessor Pena Nieto in late 2018.
According to the media report, under Mexican law, Lozoya must make an initial statement to a judge after entering the country. That first court hearing should be on Friday, a Mexican official told Reuters.
The current Mexico president stated that Lozoya agreed to shed light on alleged acts of corruption under the government of Pena Nieto.
That prospect sparked speculation in Mexican media that Lozoya will make damaging revelations about ex-colleagues and politicians to reduce any possible sentence. It is worth saying that former president Pena Nieto denies wrongdoing.
Prosecutors say Lozoya solicited and obtained funds from Brazilian firm Odebrecht for Pena Nieto's 2012 presidential campaign. Pena Nieto won, defeating Obrador. In exchange, Lozoya allegedly awarded contracts to the firm as boss of Pemex and took money for contracts from Mexican steelmaker Altos Hornos de Mexico.
Prosecutors allege that while at Pemex, Lozoya spent some $450 million renovating and acquiring an out-of-service fertilizer plant from Altos Hornos de Mexico.
As mentioned above, Odebrecht admitted paying bribes in Mexico while bosses of Altos Hornos de Mexico denied guilt.
Related news
List of related news articles