Four Japanese majors team up on CCS value chain study utilizing ship transportation
Japanese heavyweights ITOCHU Corporation, Mitsubishi Heavy Industries, INPEX Corporation and Taisei Corporation have joined hands to conduct a joint feasibility study on a large-scale and wide-area carbon capture and storage (CCS) value chain project.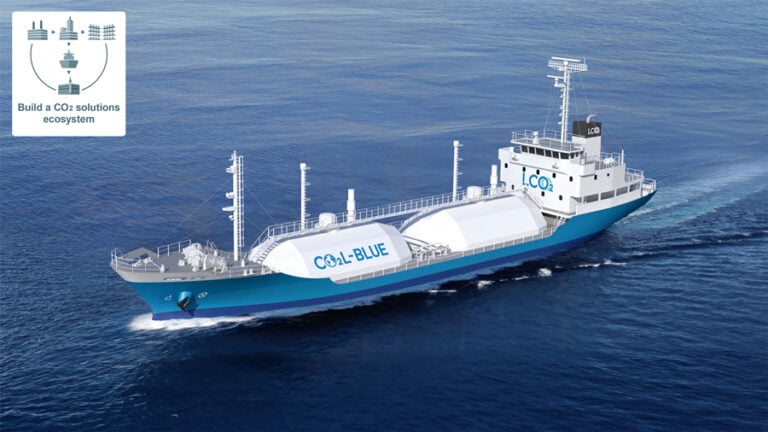 Under the Memorandum of Understanding (MoU), the four companies will look into launching a joint project to separate, capture, and transport CO2 via ship from hard-to-abate industries. These are industries in which it is difficult to decarbonize solely by electrification, the introduction of hydrogen, and other means. As part of the study, the companies will also be looking into sites in Japan for CO2 storage.
CCS has been selected as one of the potential pathways to decarbonize hard-to-abate sectors in line with the Japanese Cabinet's Sixth Strategic Energy Plan adopted in October 2021.
Japan wants to achieve carbon neutrality by 2050. To reach this ambitious target, the government has set a goal of reducing emissions by 46% from the 2013 level by 2030.
The Japanese Ministry of Economy, Trade and Industry is working to develop and implement CCS technologies. As part of this effort, the government wants to launch a public offering of CCS value chain operators, including companies that emit CO2, in 2024 and to have a number of advanced CCS projects in place by 2030.
Building of a CO2 solutions ecosystem is one of the key initiatives in MHI's 2021 Medium-Term Business Plan as the company looks at incorporating its technology in the development of CCUS. MHI has delivered CO2 capture plants, including one of the world's largest, to a total of 14 locations around the world. Meanwhile, it is also developing technologies for large-scale liquefied CO2 carriers.
In October 2022, the Shimonoseki Shipyard of Japan's Mitsubishi Shipbuilding Corporation, MHI's maritime related business, laid the keel for the hull of a demonstration test ship for liquefied CO2 transportation.
The project was announced by the shipyard in February 2022, following a contract signing with compatriot shipping company Sanyu Kisen, the owner of the vessel.
This newbuild is expected to be the world's first LCO2 carrier intended specifically for carbon capture, utilization and storage, according to Mitsubishi.
Taisei is working on the utilization of CO2 underground storage simulation technology that it has developed through major demonstration tests in Japan and overseas. The company serves as a founding member of the Geological Carbon Dioxide Storage Technology Research Association. It also takes part in the Ministry of the Environment's "Development Project of Integrated Demonstration Facility and Supply Chain for Sustainable CCUS".
ITOCHU is also working to develop large-scale CO2 underground storage technologies for the development of sites suited for CO2 storage as part of the Geological Carbon Dioxide Storage Technology Research Association.
INPEX has defined CCUS as one of the five areas where it would work intensively as part of its efforts to attain a net zero carbon society. The company has set a target of achieving an annual CO2 injection volume of 2.5 million tons or more by around 2030 and is conducting technology development and commercialization with the aim of becoming a leading company in the domain of CCUS.