K Line, MOL to research & develop liquified CO2 carriers
Japanese shipping companies MOL and K Line are embarking on research into the potential for large-scale CO2 carriers as part of a wider initiative led by Japan's New Energy and Industrial Technology Development Organization (NEDO).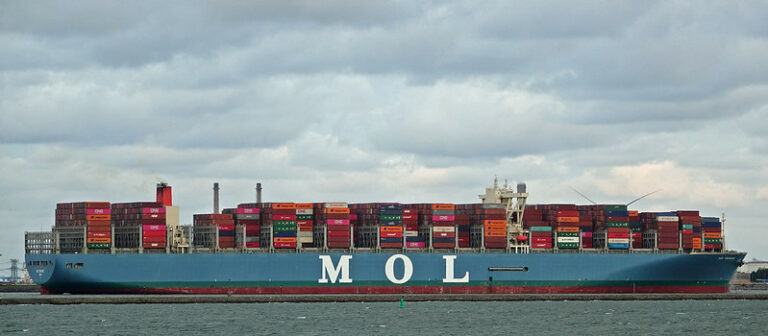 Carbon dioxide Capture, Utilization and Storage (CCUS) is a technology that can capture, effectively utilize and store the CO2 emissions from fossil power generation and industrial processes.

The technology, together with Carbon Capture and Utilization and carbon recycling, has been recognized in "Long-term Strategy under The Paris Agreement" approved by the Cabinet of Japan in June 2019 as having the potential to significantly reduce CO2 emissions resulting from the use of fossil fuel.
However, there is a need to develop the CO2 transport system due to the great distances between CO2 emission sources and storage areas.
In March this year, NEDO called for proposals on a CCUS R&D and Demonstration Related Project / Large-scale CCUS Demonstration Project in Tomakomai / Demonstration Project on CO2 Transportation to kick off the R&D. The aim is to develop demonstration projects to safely transport large volumes of CO2 emitted from factories and thermal power plants to use and storage areas at low costs, via the implementation of CCUS technology at around 2030.
JCSS, the Engineering Advancement Association of Japan, Itochu Corporation, and Nippon Steel Corporation jointly applied and were selected for the demonstration project. JCCS in turn is to entrust MOL with R&D on the adoption of a large-scale CO2 carrier to the society.
The key aspects of the project will revolve around:
R&D to establish the technology to transport liquefied CO2 by vessel
Demonstration test of annually transporting 10,000-ton scale of CO2 by vessel
Feasibility study of ship transport with the purpose of CCUS
The project is expected to last from 2021 to 2026, with MOL focusing on the development of the large-size liquefied CO2 carrier to be put into practical use.
The project is being launched on the back of MOL's entrance into the liquefied CO2 ocean transport business by investing in Norway-based Larvik Shipping AS. The company said it would accelerate its initiatives in the field through its role in the NEDO demonstration project as it aims to achieve group-wide net zero emissions by 2050, stated in its "MOL Group Environmental Vision 2.1."
Separately, another Japanese shipping major Kawasaki Kisen Kaisha (K LINE) announced that it has teamed up with Nippon Gas Line Co., and Ochanomizu University to take part in the CCUS R&D and Demonstration Related Project on consignment from Engineering Advancement Association of Japan (ENAA).
The companies will jointly develop technologies for liquefied CO2 marine transportation and contribute to the realization of long-distance/large-scale CO2 transportation enabling cost reduction through the development of CCUS technology in the demonstration project.
K Line plans to contribute to the project with its vast expertise in liquefied gas (LNG/LPG) transportation business as well as the know-how accumulated from the participation in the development of the world's first liquefied Hydrogen Carrier Suiso Frontier.
The company is also doing a separate research into CO2 capture at sea. Namely, K Line plans to deploy a small-scale, marine-use demonstration plant for CO2 capture onboard one of its vessels in collaboration with project partners Mitsubishi Shipbuilding and classification society ClassNK.
"Based on such extensive experience of safe navigation and cargo operation of liquefied gas carriers and demonstration project of HySTRA(R1), "K" Line will conduct a safety/environmental evaluation during navigation and cargo operation for the demonstration liquefied CO2 carrier and establish technical guidelines," the shipowner said.
Nippon Gas Line will be in charge of developing safe and efficient liquefied CO2 marine transportation technology, and operating and managing the demonstration liquefied CO2 carrier, while Ochanomizu University will carry out basic research of CO2 physical properties under non-equilibrium conditions and dry-ice phenomena during marine transportation.