Four oil & gas giants ink deal for Brazilian offshore exploration block
Four oil and gas players – Brazil's Petrobras, Qatar's QatarEnergy, France's TotalEnergies, and Malaysia's Petronas – have signed a production sharing contract (PSC) for an offshore exploration block, which was awarded during the first cycle of Brazil's open acreage under a production sharing regime bid held in Rio de Janeiro last year.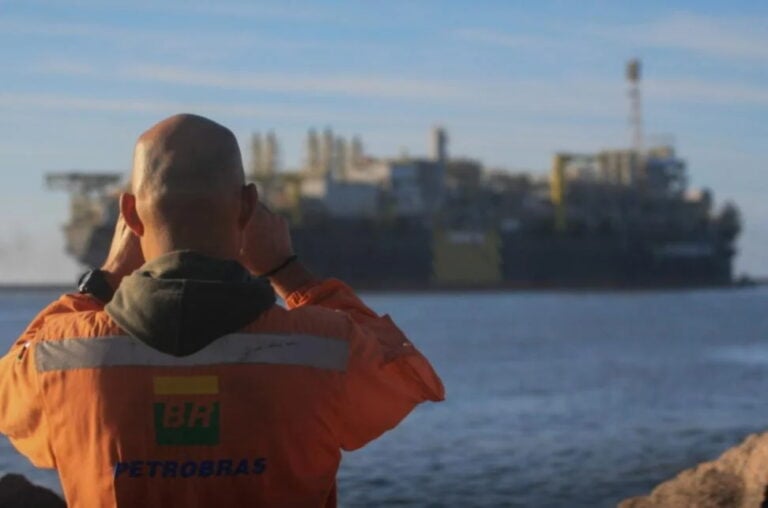 QatarEnergy, TotalEnergies, and Petronas were awarded the Água Marinha production sharing contract under the first cycle permanent offer round by Brazil's National Agency of Petroleum, Natural Gas, and Biofuels (ANP) in December 2022. Petrobras is the operator of this block.
In an update on Wednesday, 31 May 2023, Petrobras disclosed that it had signed the PSC for the Água Marinha block in partnership with TotalEnergies (30 per cent), QatarEnergy (20 per cent) and Petronas (20 per cent).
In addition, Petrobras also inked the production sharing contracts of the first cycle of the permanent offer bidding round, held through a public session on 16 December 2022, for the blocks Norte de Brava, where the Brazilian player acquired the block in its entirety, and Sudoeste de Sagitário, a block that was acquired with a 60 per cent stake in consortium with Shell (40 per cent).
According to Petrobras, the signing of these contracts reaffirms its focus on the exploration and production of profitable assets and strengthens its profile as the main operator of oil fields located in deep and ultradeep waters, potentialising the recomposition of reserves for the future.
In a separate statement, TotalEnergies confirmed the signing of the PSC for the Agua Marinha block with its co-venturers Petrobras, QatarEnergy and Petronas. Covering an area of 1,300 square kilometres, the Água Marinha block is located in water depths of about 2,000 meters off the coast of Rio de Janeiro in the prolific Campos Basin south of the Marlim Sul field and about 140 km from shore. The work programme includes drilling one firm exploration well during the exploration period.
Kevin McLachlan, Senior Vice President, Exploration of TotalEnergies, commented: "The signature of the PSC for Água Marinha expands our presence in this promising area of the pre-salt Campos Basin, alongside our three strategic partners, and we are looking forward to exploring the block and drilling the Touro prospect.
"Offshore Brazil, with its material low-cost, low-emission resources is a core area for the company. This block, along with the two South Santos basin concessions obtained in 2022, further reinforces our exploration portfolio in this high potential area."
The French oil major's Brazilian exploration and production portfolio covers ten assets, of which four are operated. In December 2021, TotalEnergies, bidding in the Transfer of Rights Surplus round, was awarded two new non-operated PSCs on the Atapu Surplus (22.5 per cent) and Sépia Surplus (28 per cent) units, which were signed in late April 2022.
While confirming the Água Marinha PSC signing, Mohd Redhani Abdul Rahman, Petronas' Vice President of Exploration, stated: "This milestone reinforces Petronas' steadfast commitment in developing and monetising assets in the Campos Basin, to ensure greater alignment with our growth agenda in a continuously evolving energy landscape.
"We will continue to collaborate closely with the host authority and our partners to unlock the block's hydrocarbon potential."