France: Siemens Gamesa wind turbine plant to be ready by 2022
Siemens Gamesa has selected a consortium led by GTM Normandie-Centre for the construction of its offshore wind turbine plant in Le Havre, France.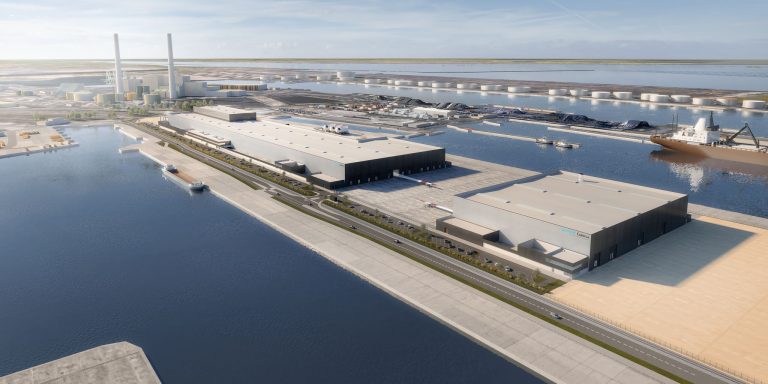 The 20-hectare factory, to be built on the Quai Joannès Couvert in the Port of Le Havre, will be the first in the world to manufacture all main offshore wind turbine components under one roof, the wind turbine supplier said.
This offshore wind turbine plant will be used to supply Siemens Gamesa offshore wind projects in France, as well as abroad.
The plant is scheduled to be put into operation between the end of 2021 and early 2022.
The factory will supply wind turbines to the Fécamp offshore wind project, which now entered construction stage.
The wind turbines for the Bay of St. Brieuc offshore wind farm will also be manufactured in the Le Havre plant. For this project, Siemens Gamesa received a firm order at the end of May.
"These first two firm orders, which is almost 1,000 MW of capacity of the 2,500 MW currently in our French project pipeline, strengthens Siemens Gamesa´s leadership of the French offshore wind industry. This is good news for the renewable energy transition in France, and allows us to fully bring our offshore manufacturing project in Le Havre to life", said Andreas Nauen, CEO of the Siemens Gamesa Offshore Business Unit.
Siemens Gamesa expects three more orders in France, totalling 1,500 MW. These include the Courseulles sur mer, Dieppe le Tréport and Yeu Noirmoutier offshore wind farms.