Fresh extension for Deepsea Yantai semi-sub
Oil and gas company Neptune Energy has extended a contract for the use of the Deepsea Yantai semi-submersible drilling rig in Norway.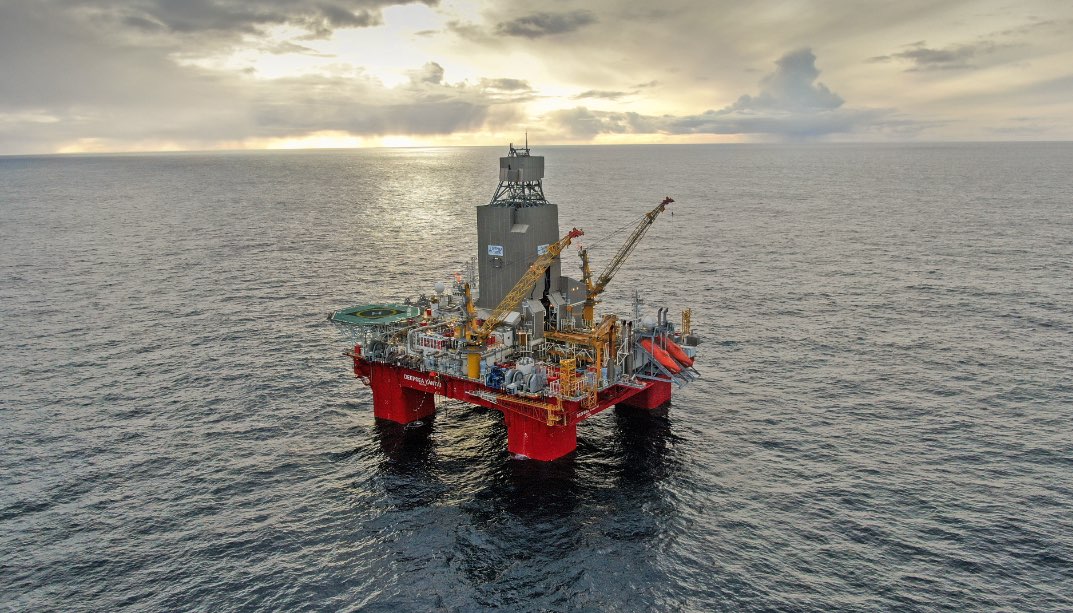 The Deepsea Yantai is managed by Odfjell Drilling and owned by China's CIMC Raffles. It is a GM4D harsh environment design capable of operations in harsh environments and at water depths of up to 1,200 m.
Odfjell revealed on Tuesday that, on behalf of CIMC, it had agreed on the extension for two further firm wells in Norway.
The scope of the work is estimated to take 60 days and is scheduled to begin in 3Q 2023.
A couple of months ago, the Deepsea Yantai made an oil discovery in the Norwegian North Sea while drilling for Neptune. This was Neptune's second discovery in four months. The rig has also recently drilled the Copernicus well for Poland's PGNiG but failed to find hydrocarbons.
The semi-sub rig already has several jobs lined up for 2023. Starting in the first quarter of next year, it is expected to work for Austria's OMV and drill one firm well "Eirik" in the North Sea, plus one optional well in 2023 or 2024.
Later, in 2Q/3Q 2023, the semi-sub is scheduled to work for DNO Norge and drill one firm well in the North Sea.