Frontline adds two scrubber-fitted ECO-type VLCCs to its fleet
Norwegian tanker owner and operator Frontline has entered into an acquisition deal for two scrubber-fitted, ECO-type very large crude carriers (VLCCs) worth a total of $180 million.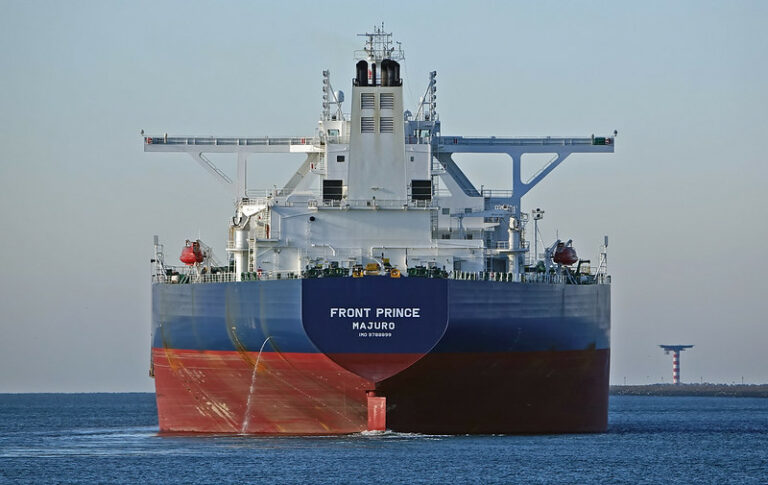 Frontline said it intends to meet the financing of this acquisition with existing borrowing facilities and establish long term financing closer to delivery of the vessels.
The vessels, built in 2019 at Hyundai Heavy Industries shipyard in South Korea, are scheduled to deliver during fourth quarter of 2021.
"Frontline continues to execute on our strategy to position the company towards what we believe will be a firm recovery as oil demand, and subsequently oil supply returns to pre pandemic levels. We have over the last periods seen the benefits of running a modern fuel-efficient fleet. These VLCCs are well-maintained high-quality additions, delivered at what we believe is a favorable timing," Lars H. Barstad, Interim CEO of Frontline Management AS said.
Specifically, the fundamentals of the tanker market remain firm, with a historic low order book and a significant part of the fleet challenged by tightening environmental regulations
The move is being announced just a month ago after Frontline invested in six ECO-type VLCC newbuildings through resale.
The six VLCCs are currently under construction at the Hyundai Heavy Industries shipyard in South Korea.
The VLCCs are being bought for $565.8 million, including an estimated $25.7 million in additions and upgrades to the standard specifications.
Frontline said that the vessels are designed to operate on different fuels, including biofuel, and have the potential to be converted or retrofitted to consume fuels like LNG or ammonia.
Frontline also has two more LR2 tankers newbuildings under construction, which are expected to be delivered in September and October 2021, respectively.