FSG files for insolvency
Cash strapped German shipbuilder Flensburger Schiffbau-Gesellschaft (FSG) has filed for the opening of insolvency proceedings at the local court in Flensburg.
The court has approved the application and ordered a provisional self-administration, according to the documents seen by Offshore Energy.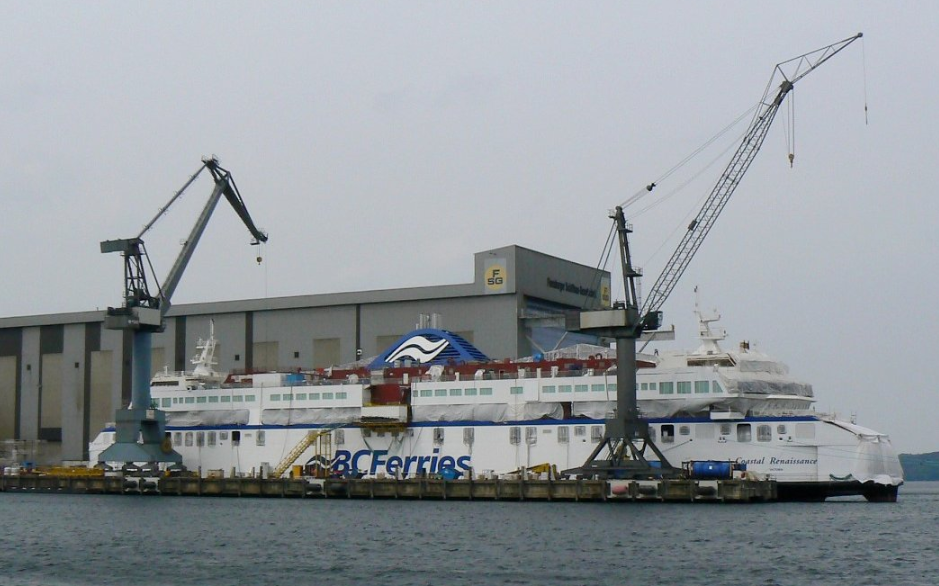 The process allows the company's management to remain in control while the company restructures financially.
The shipbuilder has been experiencing financial troubles for some time and was offered a lifeline in the form of a new owner which took full ownership of the company back in September 2019.
 Global investment company Tennor Holding B.V. became the sole owner of the German shipyard FSG, after acquiring all remaining shares in FSG from the former owners, Siem Europe Sarl.
The company has been struggling with financial troubles and more recently, i.e., in February 2020, it was faced with a cancellation of two shipbuilding contracts by the Australian shipping company, TT-Line.
The shipyard's business operations have been suspended since mid-March due to the coronavirus-pandemic with a considerable number of its workers furloughed.
The company said that it plans to complete the shipbuilding contracts already started and continue with the construction of RoRo and RoPax ferries as it launches restructuring activities with restructuring consultants and the provisional insolvency mentor.
As informed, unidentified third parties are expected to provide the shipbuilder with short-term and long-term financing for the future shipbuilding orders.
"There are therefore very good prospects that our company can be restructured by means of a self-administration procedure and can be continued on a long-term basis," FSG said.