Fuel Spills from Grounded Offshore Supply Vessel near Louisiana
 Around 1,000 gallons (3,785 litres) of diesel fuel are estimated to have spilled into the marine environment from the grounded offshore supply vessel Candy Store.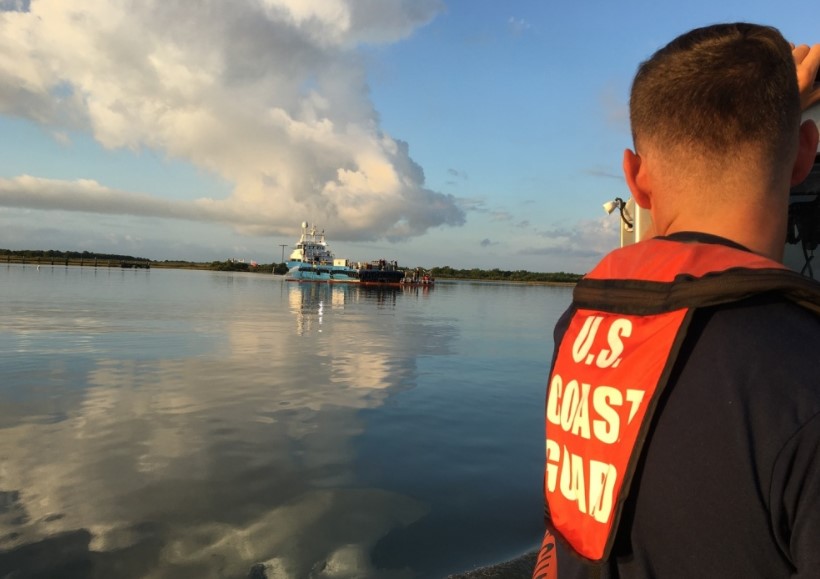 The 145-foot offshore supply vessel Candy Store, operated by Lousiana-based Candy Fleet LLC, ran aground north of Monkey Island, near Cameron, Louisiana, on Tuesday, October 16.
The ship started to take on water and sustained damages to one of its diesel tanks.
A Station Lake Charles 29-foot Response Boat-Small boat crew was launched. Once on scene, the crew of the RB-S passed two dewatering pumps to the vessel and remained on scene throughout the night with the Candy Store.
 "Coast Guard Marine Safety Unit Lake Charles and Louisiana Department of Environmental Quality (LDEQ) personnel completed shore and waterside pollution assessments while overseeing the cleanup efforts of the contracted Oil Spill Response Organization (OSRO). Due to weather, including the recent steady rainfall, the spilled diesel fuel has largely dissipated and poses minimal threat to the environment or public," the US Coast Guard said.
As informed, the vessel owners and OSRO prevented the spill of an additional estimated 2,000 gallons of diesel fuel which were in the damaged tank by transferring the fuel to undamaged vessel tanks and containers.
The cause of the incident is still under investigation.
"Coast Guard Marine Safety Unit Lake Charles personnel are working with the company's salvage representatives and divers to develop a plan to affect temporary repairs to the vessel so it can be safely moved to a shipyard for permanent repairs," the coast guard added.
The vessel poses no threat to navigation at this time.