Gasgrid Finland launches market consultations for national hydrogen infrastructure
As part of its task to develop national hydrogen infrastructure, international cooperation and hydrogen market around the Baltic Sea region, state-owned transmission system operator Gasgrid Finland has organised a non-binding market consultation for industrial actors to gain insight into their hydrogen-related plans.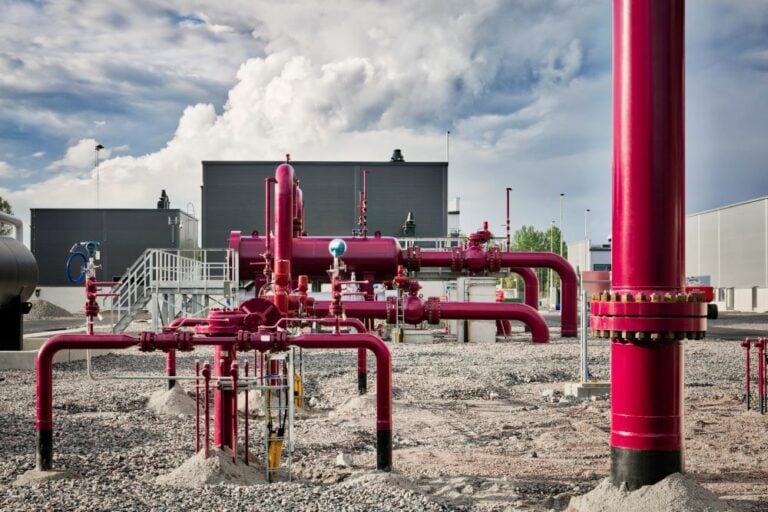 The Finnish government has tasked Gagrid with the development of national hydrogen infrastructure as soon as possible, and back in 2022, Gasgrid Vetyverkot (Gasgrid Hydrogen Networks) was established for this purpose.
To support this work, on 8 June, Gasgrid launched a non-binding market consultation for industrial actors to indicate their interest in connecting to future hydrogen networks in Finland.
The market consultation is open to all industrial companies and project developers, Gagrid said.
Its purpose is to evaluate the development of industrial hydrogen investment projects, learn about the interest of the industrial companies to be connected to future hydrogen infrastructure and strengthen the interest in developing hydrogen infrastructure in Finland.
The companies which take part in the consultation will be asked to share information about ongoing and planned projects, indicate the location of potential hydrogen projects, the need for hydrogen transfer and storage and the development schedule of the projects.
The hydrogen market consultation will be open until the end of August while review and compilation of results are scheduled for September and October this year.
The non-binding phase, which will also include a feasibility study, ends in 2024. The binding phase is due to kick off in 2025 with infrastructure to be put in place in 2030.
Gasgrid Finland actively participates in development projects in the Baltic Sea region as part of the European Hydrogen Backbone (EHB) group.
The company is also involved in the Nordic Hydrogen Route project, to develop the hydrogen infrastructure in the Bothnia Bay area.
Besides these, Gasgrid is developing hydrogen networks in the Baltic Sea area in the Baltic Sea Hydrogen Collector project as well as in the Nordic-Baltic Hydrogen Corridor project.
The company's hydrogen transmission infrastructure demonstration project aims to build a hydrogen transmission pipeline to enable the hydrogen generated at Kemira Oyj's Joutseno plant to be transported to Ovako Imatra Oy Ab's steel mill in Imatra along Gasgrid's hydrogen pipeline. This is the first hydrogen transmission project extending beyond an industrial site.
Hydrogen solutions and development will be showcased at Offshore Energy Exhibition & Conference (OEEC) 2023 in the dedicated Hydrogen Area.
Taking place on 28 and 29 November at the RAI Convention Centre in Amsterdam, the OEEC 2023 gathers around 400 exhibitors, showcasing their experience and expertise in the offshore wind, oil and gas, marine energy, hydrogen sector and more.
Book your ticket with the Early Bird discount now and join the Hydrogen Area!