GasLog, GasLog Partners to Withdraw LNG Carriers from The Cool Pool
LNG carrier owners and operators GasLog and GasLog Partners have decided to assume commercial control of their vessels currently operating in the LNG carrier spot market through The Cool Pool.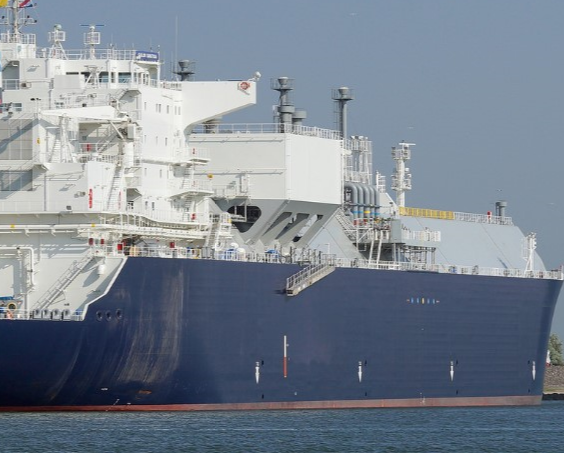 The Cool Pool is an LNG carrier pooling agreement between GasLog and Golar LNG, focusing exclusively on spot fixtures of up to 12 months in duration.
Golar's recently unveiled intention to spin off its spot LNG vessels, coupled with the group's belief that robust LNG commodity supply and demand fundamentals will lead to a tightening LNG shipping market and increased multi-year charter opportunities, has led it to decide to withdraw its vessels from The Cool Pool.
As explained, assuming commercial control of these vessels will allow the group greater flexibility and agility in pursuing longer-term time charter opportunities.
"This will enhance the group's ability to deliver on its strategic objective of optimizing fleet employment across spot and term markets and maximizing vessel utilization, earnings and value," GasLog and GasLog Partners said.
It is anticipated that the five vessels owned by GasLog and the one vessel owned by GasLog Partners currently operating in the spot market will withdraw from The Cool Pool over coming months, based upon current commitments and charter opportunities.
The vessels in question are GasLog Singapore, GasLog Chelsea, GasLog Savannah, GasLog Skagen, GasLog Shanghai and GasLog Salem.
"I would like to thank our Cool Pool partners for their collaboration over the past four years," Paul Wogan, Chief Executive Officer of GasLog, stated.
"However, with Golar's declared intention to spin off its LNG vessels and a tightening of the LNG carrier market now underway, we believe it is the right time to assume control of our vessel marketing as we seek to place more vessels on longer-term charters to optimize the earnings of our fleet through the cycle. This move is underpinned by increasing levels of customer enquiry in multi-month and multi-year charters," Wogan added.
"The partnership remains focused on delivering cash flow visibility for our unitholders, and today's decision to withdraw the GasLog Shanghai from The Cool Pool will enhance our ability to secure an attractive term charter for this vessel," Andrew Orekar, Chief Executive Officer of GasLog Partners, noted.
Following the joint announcement of GasLog and GasLog Partners, Golar said it would assume ownership of the Cool Pool after GasLog's departure in June.
Moreover, the company revealed it is in talks with other owners of similar tonnage to join the new shipping entity.
"It is expected that Golar's spot traded TFDE carriers, the Golar Tundra together with Golar Power's available TFDE carriers and any further tonnage within the new shipping entity will continue to trade within the Cool Pool after a formal launch of the spin-off," Golar said.
---
Note: The article has been amended since its initial publishing with Golar's statement.