Gastrade officially launches Alexandroupolis FSRU project
Greek utility company Gastrade held the official "kickoff" for the realisation of the Alexandroupoli FSRU for the LNG import project.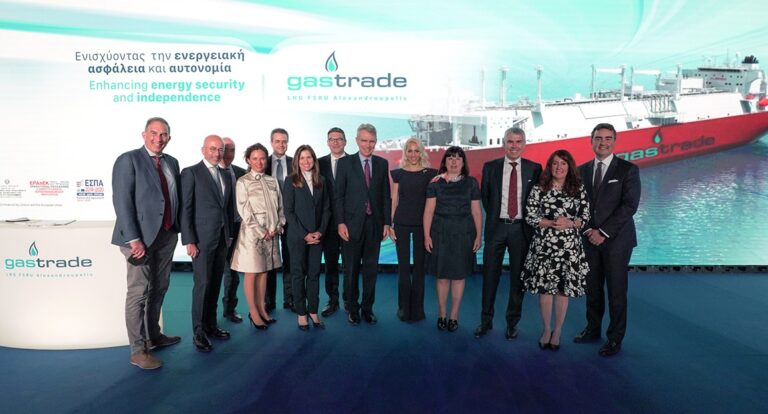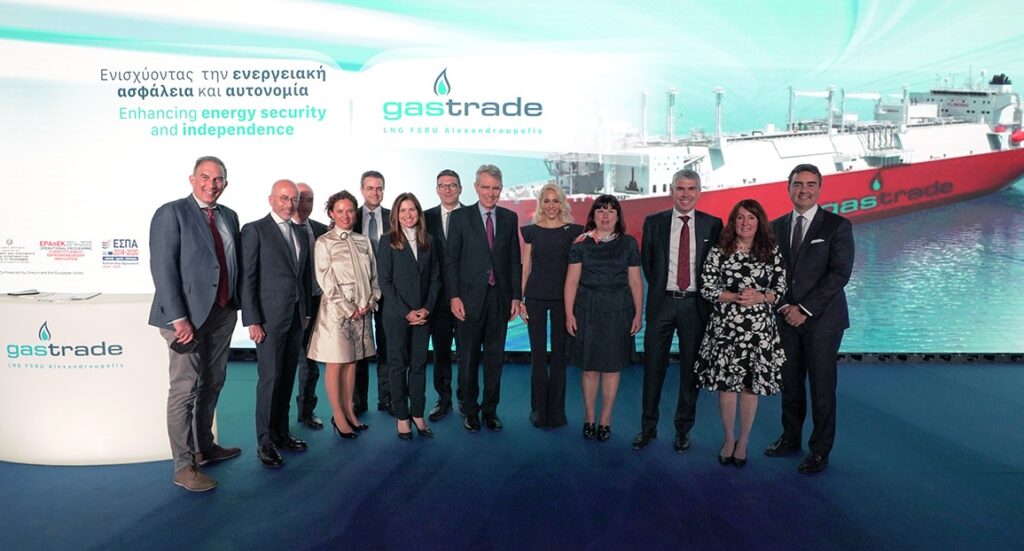 On 3 May, Gastrade launched LNG FSRU in Alexandroupolis, Greece. To remind, Greek LNG shipper GasLog holds a 20 per cent stake in it and will act as FSRU provider and operator.
The project is to become a new energy gateway and play a key role in the energy security and independence of Greece and Southeastern Europe. Gastrade also says it will be contributing decisively to the smooth energy transition of this region.
The FSRU will have a capacity of 153,500 cbm of LNG. It will be connected to the National Natural Gas Transmission System (NNGΤS) of Greece with a 28 km long pipeline. The gasified LNG will go to the markets of Greece, Bulgaria, and the wider region, with the prospect of supplying Ukraine as well.
The Alexandroupolis FSRU is to start operations by the end of 2023. Its contracted regasification capacity already reached up to 60 per cent of its technical capacity of 5.5 billion cbm per year.
Gastrade has also submitted to the Regulatory Authority for Energy (RAE) an application for a new INGS license for the project Thrace INGS. The project will also consist of an FSRU and will be developed near the first FSRU at the Sea of Thrace, offshore Alexandroupolis.
The founding shareholder and chairwoman of the board of directors of Gastrade Elmina Copelouzou said: "The energy map is changing. We are now entering the final stage of implementation of the FSRU Alexandroupolis, an important and innovative project for Greece. In a period of high volatility in the geopolitical and energy landscape, with this project, Greece shows Europe that it can respond with firm strategic steps to the uncertainty of the times and, through growth, and offer solutions from which everyone can benefit. FSRU Alexandroupolis opens a new energy gateway for Greece and Southeastern Europe, which at a critical moment comes to meet an urgent national and European need. From the acritic city of Alexandroupolis that has embraced this project so much, we make Greece an energy reference point in the region, contributing to energy security and the diversification of supply sources, with benefits for millions of citizens in many different countries."
CEO of Gastrade Konstantinos Sifnaios also noted: "Alexandroupolis is the gateway and Bulgaria is the connecting link of the supply chain that this project comes to supply, on the way to Serbia and Romania. The second FSRU, which was licensed by RAE last Thursday, allows for the further extension of this chain to Moldova and Ukraine. With these two projects, we are contributing to the creation of a real regional energy hub in the region that will strengthen the economy, security and cooperation."