Gasum lines up four new LNG-fueling stations
The Nordic energy company Gasum has set its sights on opening four new LNG-fueling stations during the summer of 2020.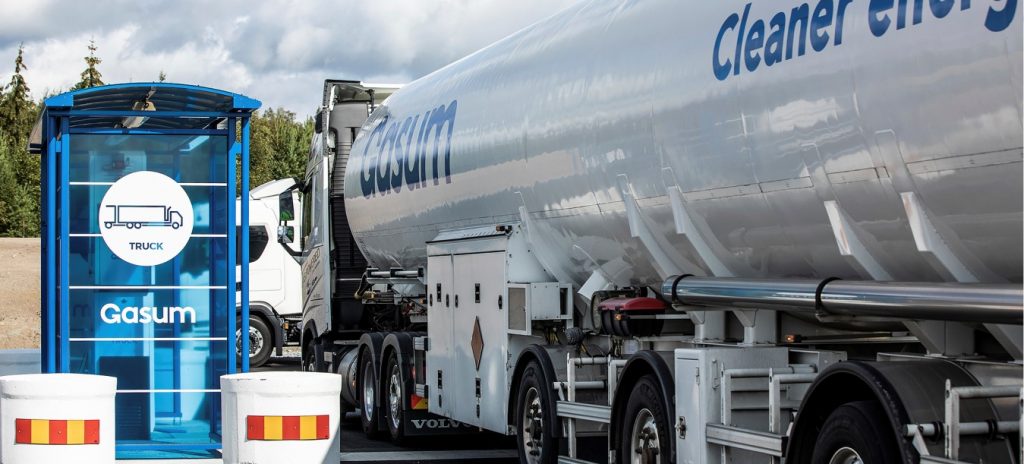 The company currently operates 22 LNG fueling stations for the heavy-duty vehicle segment across the Nordics. It will further expand its network by adding new stations in Ljungby, Helsingborg and Gothenburg in Sweden, and Lieto in Finland.
The new stations are part of Gasum's strategy to expand the liquefied gas filling station network in Finland, Sweden and Norway.
Developing the gas infrastructure is necessary to ensure that the transition to cleaner fuels is smooth and easy for the long-haul transport sector, the company said in its statement.
Gasum's growing network is a response to the increased demand for cleaner road transport. Together with other fuel retail operators, the number of LNG/LBG filling stations will total around 35 in the Nordics this summer.
Gas as a solution to decrease road transport emissions is becoming a more and more popular fuel option for HDVs in the Nordic countries. For example, already more than 1,000 LNG trucks have been approved for subsidies by the Klimatklivet initiative and Drive LBG climate investment programs in Sweden, Gasum said.
Related news
List of related news articles