Glenfarne extends LNG footprint with Magnolia buy
New York-based private energy and infrastructure development company Glenfarne Group confirmed it stands behind the acquisition of the Magnolia LNG project in Louisiana.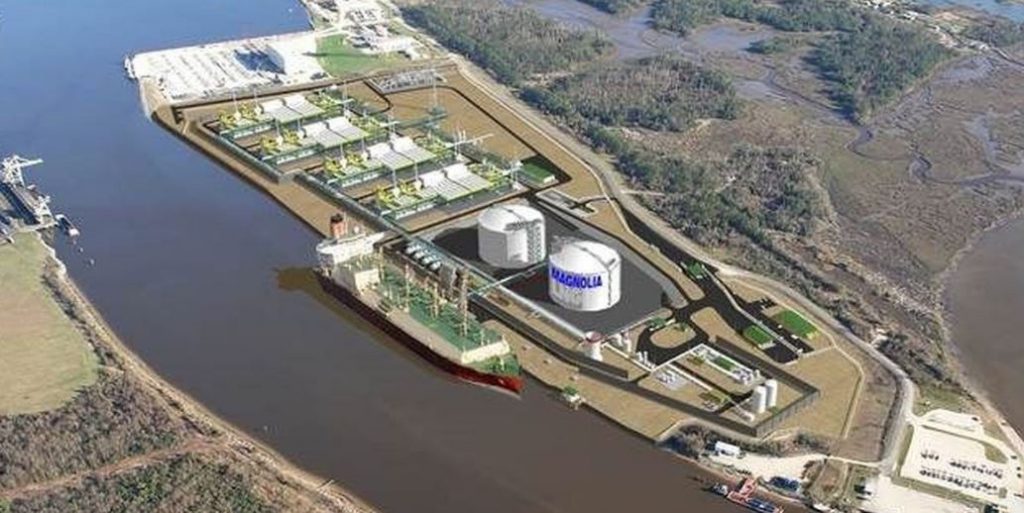 Glenfarne noted the acquisition of the project was completed through its newly formed unit Magnolia LNG Holdings.
Magnolia LNG is an 8 million tonnes per annum (mtpa) LNG export project that has completed the Federal Energy Regulatory Commission (FERC) permitting process.
The 115-acre project site sits on the Industrial Canal near Lake Charles in Southwest Louisiana and has a long-term lease option agreement in place with the Lake Charles Harbor and Terminal District.
Magnolia LNG is permitted to receive natural gas through the existing Kinder Morgan Louisiana pipeline and will pretreat, liquefy and store the LNG onsite for domestic use and export.
The transaction also includes the acquisition of Magnolia LNG's patented OSMR liquefaction technology, Glenfarne's statement reads.
Magnolia LNG was previously owned by Liquefied Natural Gas Limited which is currently completing a corporate restructuring.
"Magnolia LNG is a well-known and high-quality project to which Glenfarne brings its funding, marketing, development and construction expertise to take it to Final Investment Decision, and then construct and operate the asset," said Brendan Duval, founder and managing partner of Glenfarne.
Glenfarne has two operating units Alder Midstream, which focuses on building, owning, and operating midstream assets in the investment-grade Americas, and EnfraGen, a developer, owner and operator of specialized power generation assets.
The acquisition of Magnolia LNG increases Glenfarne's LNG export capacity to approximately 12 mtpa, 4 mtpa of which comes from Texas LNG Brownsville, a late-stage LNG export development project in Brownsville, Texas for which Alder Midstream is the majority owner and managing member.
Related news
List of related news articles