Glenfarne requests more time to build Magnolia LNG
Units of Glenfarne Group and Kinder Morgan have filed a request with the regulator seeking an extension for the Magnolia LNG project development.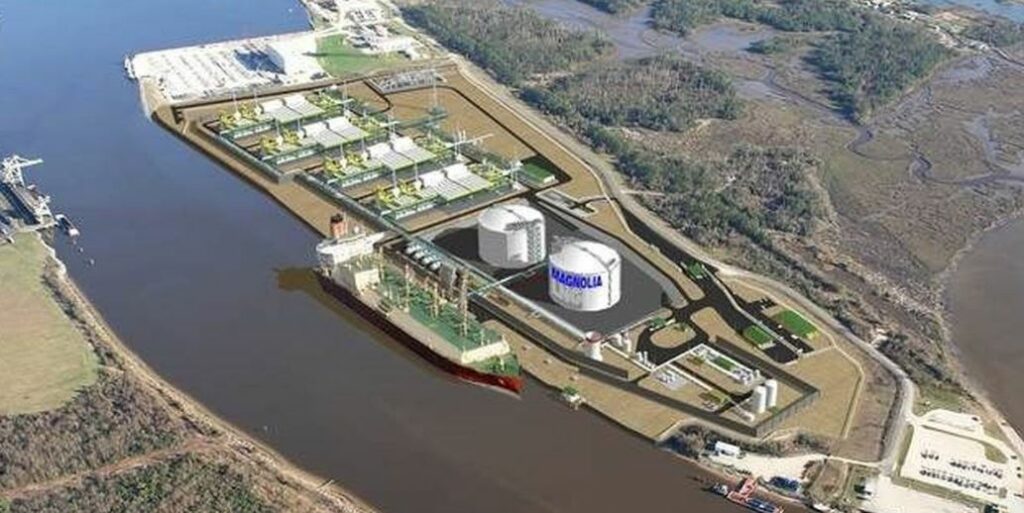 In its filing to the Federal Energy Regulatory Commission, Magnolia LNG and Kinder Morgan Louisiana Pipeline jointly requested an additional five year to place respective facilities into service.
To remind, Magnolia LNG, acquired by Glenfarne earlier this year, is an 8.8 million tonnes per annum (mtpa) LNG export project that has completed the FERC permitting process.
The Kinder Morgan Louisiana Pipeline will deliver 1.4 billion cubic feet per day of natural gas to the LNG project.
Both projects were directed to make the respective facilities available for service by April 15, 2021, initially. The companies are now requesting the date to be April 15, 2026.
However, global market conditions have impacted the developer's ability to secure long-term offtake contracts and achieve a final investment decision, the request reads.
The offtake deals with international customers are critical to securing project financing and achieving FID. A short-term over-supply across the global LNG market, coupled with disruptions in the China-United States LNG trade and the ongoing COVID-19 pandemic, have delayed these offtake contracts and further delayed FID for the project.
KMLP's construction is dependent on Magnolia LNG achieving FID.
In addition, on July 31, 2020, Magnolia LNG and KMLP executed an amendment to extend the parties' binding precedent agreement for firm natural gas transportation service up to 1.4 Bcf/d, sufficient to satisfy the full 8.8 mtpa capacity of the Magnolia LNG project.