Global OTEC partners with French firm to develop its floating OTEC platform
UK-based company Global OTEC has signed a memorandum of understanding (MoU) with France-based Enogia to develop key subsystems of the first commercial-scale ocean thermal energy conversion (OTEC) floating platforms.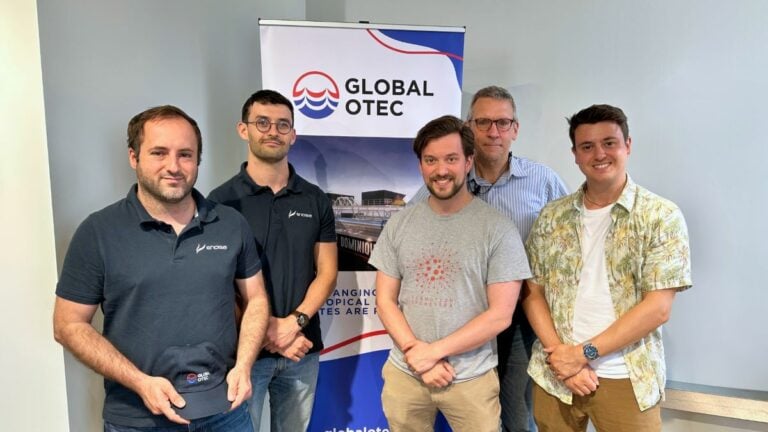 Under the MoU, the companies will collaborate on the development of Dominique, the 1.5MW floating OTEC platform that will be installed in São Tomé and Príncipe, in the Gulf of Guinea, Africa, in 2025.
Global OTEC will deploy its expertise in ocean energy and OTEC projects as both a technology and project developer. On the other hand, Enogia will contribute with its competence in turbine and organic rankine cycle (ORC) manufacturing.
The UK company visited Enogia's factory in Marseille in February this year. At the end of June, the parties held a meeting in London and will now begin building critical components for Dominique.
The first commercial OTEC plant will be located in the Gulf of Guinea, using temperature gradients of about 20 degrees Celsius to run. While the warm surface water (24 to 28 degrees Celsius) is used to heat the working fluid and spin the turbine, the cold deep water (5 degrees Celsius) is used to cool down the process, which runs continuously, 24/7, all year round.
The electricity generated from Dominique will power local communities and businesses in São Tomé and Príncipe, with the capacity being expanded with the implementation of subsequent platforms.
The partnership is expected to help to make OTEC a more viable and cost-effective option for renewable power generation worldwide.
Subscribe and follow
Offshore Energy – Marine Energy LinkedIn