Global Witness: Soco's Congo sale unlawful, with tell-tale signs of corruption
Oil company Soco International's last year's sale of its offshore block in Congo to Coastal Energy has been put under the spotlight this week by Global Witness, an international NGO investigating corruption in the energy sector.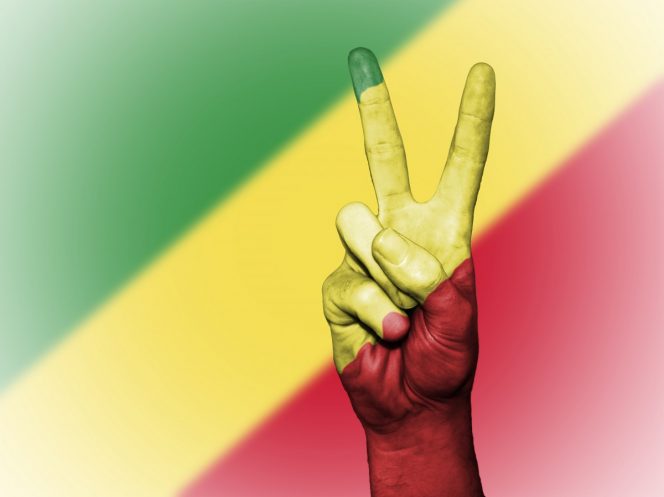 In its report on Thursday, Global Witness has said that the June 2018 sale to "opaque shell company" Coastal Energy breached Congolese law and appeared to make no commercial sense.
Global Witness said:
"On 25 June 2018, SOCO announced it had signed and completed an agreement to sell a subsidiary holding its operating stake in Congo's Marine XI offshore oil block to an opaque shell company with no prior experience, cash or assets called Coastal Energy Congo.
SOCO failed to inform or seek authorization from the Congo's oil authorities prior to the sale, in breach of Congolese law. It announced completion of the transaction without receiving any money and had at least one better offer, which it declined. Payment for the asset was conditional on certain terms, which ran an eighty to ninety-eight percent chance of failure, the company reported shortly after the transaction.
Coastal, incorporated just weeks before the deal in the secretive Marshall Islands, promptly installed a close relative of Congolese president Denis Sassou Nguesso to manage its local business and started to transfer payments to at least one company connected to its CEO.
Overnight, the Congolese government found an empty shell company responsible for running one of its prime untapped oil blocks, and SOCO's shareholders found themselves an asset short with nothing concrete to show for it. 
A few months after the deal was announced, Congo's oil authorities commissioned a formal inquiry to establish whether Coastal had the technical and financial capacity to operate the block. The conclusion was negative.
What happens next is anyone's guess. Congo could revoke the license, which would set a precedent in Congo's oil sector. Or Coastal could sell it on – a classic 'asset flipping' procedure – but to whom, how and at what price?
"Republic of Congo is on the brink of bankruptcy, yet cowboy companies continue to strike oil deals that appear to be dismal both for the country and company shareholders," said Natasha White at Global Witness.
"For over two decades, Global Witness has investigated corruption in natural resource deals, and SOCO and Coastal's deal appears to have many of the tell-tale signs. Congo's oil authorities have begun to investigate; UK regulators must do the same."
Offshore Energy Today has reached out to Soco, seeking comment on Global Witness' allegations. While the company has yet to respond to OET, Global Witness has said that SOCO "strongly rejects" any allegation that it has been "less than transparent and legally compliant in its handling of the transaction" with Coastal, and Coastal "strongly denies" any allegations of corruption relating to the deal.
To remind, when announcing the completion of the sale in June 2018, Soco, listed on the London Stock Exchange, said that the sale consideration was up to $10 million in cash and an overriding royalty interest of up to US$1 per barrel on all future gross production of oil and condensate sold from any of the four exploitation permits. Soco at the time said the value of the gross assets of the Congo (Brazzaville) assets held on the balance sheet as at 31 December 2017 was zero.
The interests held indirectly by SOCO Congo comprised a 40.39% operated interest in each of the Lidongo, Viodo, Lideka and Loubana exploitation permits within the former Marine XI Block, located in shallow water offshore Congo (Brazzaville).
"The assets in the Congo (Brazzaville) are not yet developed and have generated no revenue from hydrocarbons to date," Soco said in June last year.
Soco at the time said that it planned to use the sale proceeds and the potential future royalty revenue from the exploitation permits to provide funds to invest in the company's growth plans and to support the commitment to paying an annual dividend. If Global Witness' report is proven to be true, there actually aren't any funds from the transaction at all.
As previously reported, Soco last year announced it would exit Africa altogether as it also struck a deal to sell its assets in Angola, with the goal of focusing on its assets in Vietnam.
Offshore Energy Today Staff