GOGL to add three more scrubbers to its Capesizes as it eyes premium earnings
Dry bulk shipping company Golden Ocean Group Limited (GOGL) has purchased three scrubbers that will be installed on three of its Capesize vessels due for drydock in 2023.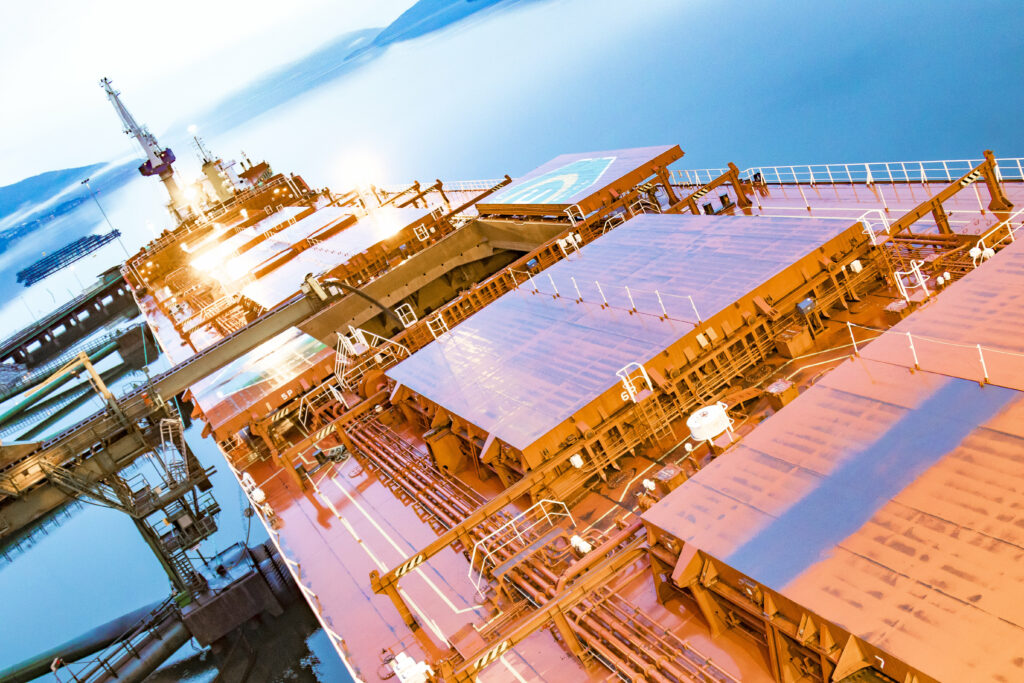 The company assigned $1.2 million for the purchase, excluding installation costs.
Scrubbers, also known as exhaust gas cleaning systems, are an effective way for ships to comply with the IMO's sulphur cap regulations while continuing to use high sulphur fuel. These systems work by removing sulfur oxides and other harmful particles from the exhaust gas before it is released into the atmosphere.
In the current market, vessels equipped with scrubbers are in high demand, and owners of these vessels are able to charge a premium for charter rates. This is because charterers are willing to pay a higher rate for a vessel that can continue to use cheaper high sulfur fuel, as this can reduce their operating costs.
"In the current market environment, modern, fuel-efficient vessels and vessels fitted with scrubbers are earning a substantial premium compared to older tonnage due to elevated fuel prices and fuel spreads," the company said.
GOGL said that 48% of the company's vessels, inclusive of newbuildings and recently acquired vessels, based on dwt, will be equipped with scrubbers.
The company's fleet consists of 93 vessels, including ten newbuildings, with an aggregate capacity of approximately 13.4 million dwt.
Namely, earlier this week GOGL announced that it entered into an agreement to acquire six 208,000 dwt vessels equipped with exhaust gas cleaning systems for a total of $291 million. The shipowner also has ten ECO-type 85,000 dwt bulker newbuilds being built at China's Dalian Shipbuilding Industry Corp. All ten Kamsarmaxes will be dual-fuel ready and equipped with efficient propulsion systems. The ships are slated for delivery in 2023-2025.
Golden Ocean further said that the introduction of the Energy Efficiency Existing Ship Index (EEXI) by the International Maritime Organization, along with the mandated reporting of the annual carbon intensity indicator, CII, is expected to have a significant impact on effective fleet supply.
"Most vessels built before 2014 will have limited options to meet the EEXI standards aside from reducing their sailing speeds. Additionally, since the majority of the global fleet is still using conventional bunker fuel, many vessel owners will be forced to either pay carbon tax, incur higher fuel prices or stay within limited trading routes. This gives further potential for early retirement of less efficient vessels that cannot meet the new standards. Indeed, it is estimated that compliance with EEXI and CII could reduce effective fleet supply by up to 2.5% in each of 2023 and 2024," the company said.
The company reported a net income of $68.2 million for the fourth quarter of 2022 compared with a net income of $104.6 million for the third quarter of 2022.
"On a challenging macroeconomic backdrop, Golden Ocean delivered another strong result in the fourth quarter of 2022. The result was driven by the superior efficiency of Golden Ocean's modern fleet, as well as our active chartering strategy. We continue our fleet renewal strategy of selling older inefficient tonnage and recycling the cash proceeds into modern tonnage," Ulrik Andersen, Chief Executive Officer, said.
"Since our third quarter release, we sold two older Panamax vessels and acquired six modern Newcastlemax vessels. It means that since 2021, we have divested 11 vessels and acquired or contracted 34 vessels."