Golar sees growth in FLNG business as floater Gimi readies to leave yard
In its Q2 2023 report, Golar LNG, owner and operator of LNG midstream infrastructure, has announced growth in its FLNG business.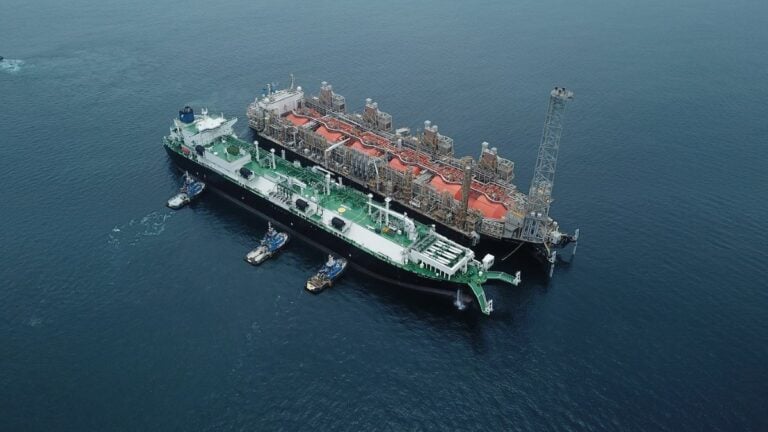 The company revealed that conversion works on FLNG Gimi are 97% complete, with the floater scheduled to leave the yard in September 2023. Final checks, storing up and sea trials are set to take place in Singapore ahead of the Gimi's voyage to Mauritania and Senegal, expected to commence around the end of September/early October.
Golar also informed that a contract interpretation dispute with energy major BP regarding parts of the pre-commissioning contractual cash flows remains and arbitration proceedings have been initiated. However, it noted that this does not impact the wider execution of the 20-year project expected to unlock around $3 billion of adjusted EBITDA backlog to Golar, equivalent to annual adjusted EBITDA of around $151 million. To remind, BP secured the services of Golar's Gimi FLNG on a 20-year deal.
The company further said that strong progress with the potential deployment of its FLNG vessels to various gas fields in Nigeria has been made since signing the MoU with NNPC in April this year. To note, under further heads of terms signed with NNPC in August 2023, Golar and NNPC agreed on an integrated contractual framework for the joint development of specific gas fields towards potential FLNG projects. The relevant fields could fully utilize FLNG Hilli following the end of its current contract in mid-2026, or utilize a MKII FLNG, Golar said.
For FLNGs Hilli and MKII, Golar noted that the development of commercial opportunities also continues outside Nigeria, including commercial term negotiations with gas resource owners and government interaction in potential countries of operation. The company stated it will continue to develop the potential MKII FLNG project with an annual capacity of 3.5 mtpa.
To note, for Q2 2023, Golar LNG reported a net income of $7 million and adjusted EBITDA of $83 million, inclusive of $72 million of non-cash items.
Follow Offshore Energy's Clean Fuel: