Golden Ray Lightering Ops Continue, Divers Working to Secure Spill
Salvage workers have removed over 106,101 gallons of fuel from the capsized car carrier Golden Ray as of October 1, according to the United States Coast Guard.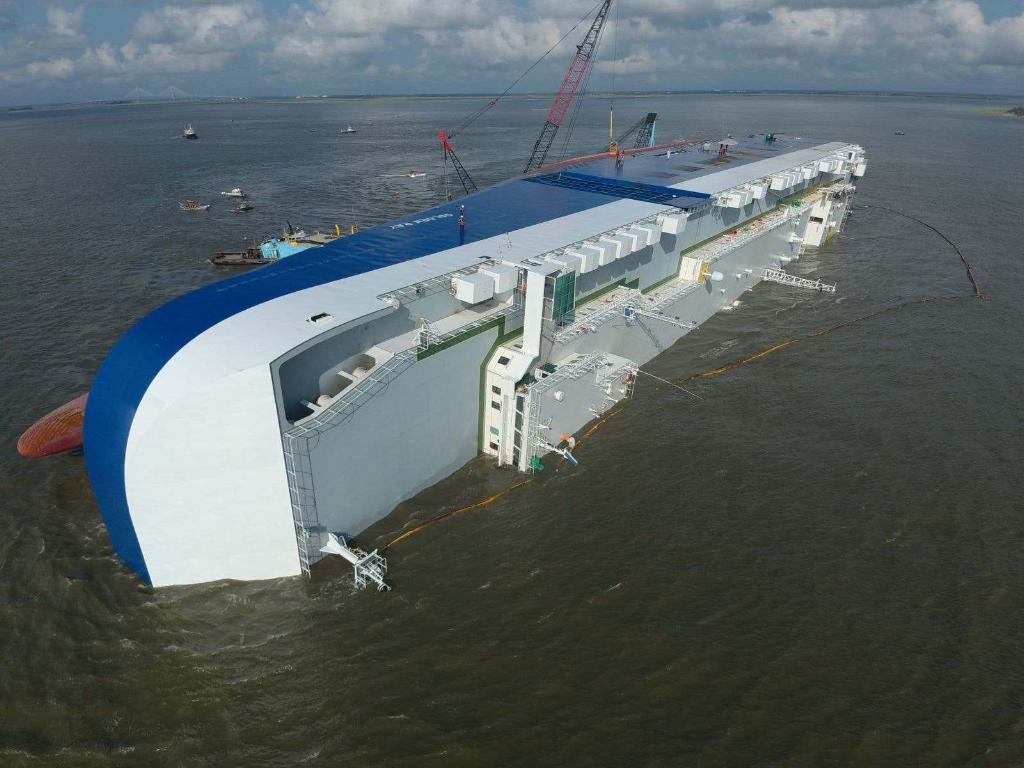 Following earlier reports of oil discharge, the St. Simons Sound Incident Unified Command (UC) deployed divers to locate and secure the source of the spill.
Skimming vessels continued to recover oil from the water while survey teams monitor shoreline impacts.
The officials added that the operations to lighter the vessel are ongoing. The UC has 14,700 feet of containment boom deployed to protect sensitive areas, while cleanup personnel and equipment "are strategically staged and ready to respond to any impacted shoreline."
"The Unified Command has maintained a posture to be able to rapidly respond to any discharges from the vessel, including by skimming, booming, and shoreline cleanup," said Chris Graff of Gallagher Marine Systems.
"We're now using these preparations to implement a rapid and thorough cleanup of impacted areas."
Specialists continue to actively monitor air and water quality around the vessel, Jekyll Island, and St. Simons Island.
"Department of Natural Resources and the entire Unified Command are deeply concerned by any pollution impacts. UC teams are on scene to respond to discharged oil and work quickly and safely to protect the St. Simons Sound," Jed Hewitt, Georgia Environmental Protection Division, said.