Guest column: Made For Each Other
In the previous Newsflash Guest Column, Philippe Kavafyan, CEO of MHI Vestas Offshore Wind, shares his views on exploring the symbiotic relationship between offshore wind and hydrogen.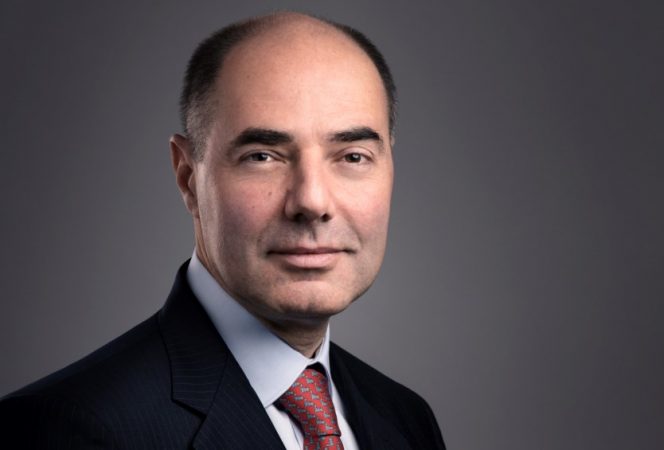 ---
"And what will they burn instead of coal?"
"Water," replied Harding.
"Water!" cried Pencroft, "Water as fuel for steamers and engines! Water to heat water!"
"Yes, but water decomposed into its primitive elements," replied Cyrus Harding, "and decomposed doubtless, by electricity, which will then have become a powerful and manageable force, for all great discoveries, by some inexplicable laws, appear to agree and become complete at the same time. Yes, my friends, I believe that water will one day be employed as fuel, that hydrogen and oxygen which constitute it, used singly or together, will furnish an inexhaustible source of heat and light, of an intensity of which coal is not capable. Someday the coal rooms of steamers and the tenders of locomotives will, instead of coal, be stored with these two condensed gases, which will burn in the furnaces with enormous calorific power…Water will be the coal of the future."
Jules Verne, The Mysterious Island, 1874
---
As Jules Verne recognized 145 years ago, fossil fuel will indeed be replaced by something cleaner and much more abundant. And I'm awestruck by his prescient prediction on hydrogen's role in the energy transition.
As the severity of climate change comes into greater focus, climate targets around the world are thankfully on the rise. While these targets reach into every part of society, for those of us in offshore wind, we see how they directly impact policy on a regular basis.
But with a massive amount of offshore wind to be deployed in the coming decades, where will that take the energy market? What could the influx of wind energy do to market prices? And will power grid infrastructure, in its current or future state, be able to handle what is coming?
Enter hydrogen.
Offshore wind is made for green hydrogen production. With strong, consistent wind captured by massive scale power plants, offshore wind is an exceptional fit to power electrolysers, wherever they may be located – inside the turbine, at an offshore station or onshore.
And hydrogen is made for offshore wind. With much more offshore wind coming into the energy system, hydrogen can help balance the grid and stabilize power prices. With the ability to divert offshore wind into hydrogen production, we also have the mechanism we need to decouple renewable power generation from direct power consumption, a key driver for the energy transition.
I've recently joined several notable energy assemblies where I have made the case that green hydrogen (hydrogen produced by renewables) will one day outpace the dominant form of gray hydrogen, which comes from non-renewable sources such as gas.
Of course, with the current state of hydrogen production and hydrogen infrastructure as they are, I am fully aware that my efforts are long-term.
But climate targets are the ever-growing elephant in the room. If we're truly going to decarbonise our societies and meet these targets, we must create an affordable and reliable energy supply with the tandem solution of green electricity and green hydrogen playing a complementary role. This will allow renewable energy to decarbonize larger shares of our primary energy consumption beyond the current power sector, moving faster into transportation, heating, and industrial processes.
Offshore wind and hydrogen should prepare for a very bright future together.