H2 Industries develops solution to convert flaring gas into clean hydrogen
Hydrogen generation and energy storage solutions company H2 Industries has developed a solution to convert harmful flaring gases into clean hydrogen.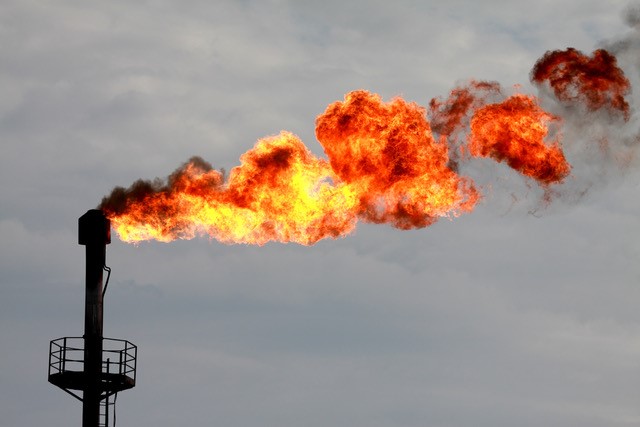 Gas flaring has been recognised as a major contributor to the emission of harmful gases affecting climate change and society by creating increased incidences of cancer in communities close to flaring sites.
According to H2 industries, the new solution converts flaring gases right at the flare of an oil production field to clean hydrogen and solid carbon.
The company uses pyrolysis technology to convert this environmentally harmful waste product into clean hydrogen. The hydrogen production process from flaring gas is said to be CO2-emission free.
The technology will be delivered in self-contained 20 or 40-foot ISO containers and can be pre-assembled in a semi-serial production and shipped for installation to the flaring site, H2 Industries said.
The process provides clean hydrogen bound in liquid organic hydrogen carriers (LOHCs) – organic compounds that can absorb and release hydrogen through chemical reactions. LOHCs can therefore be used as a storage medium for hydrogen. 
As explained, the only by-product of the process is solid carbon black that can be shipped for export to any place in the world using ISO container tanks.
Earlier this year, H2 Industries and naval architecture firm TECHNOLOG Services developed 3D designs for a concept ship that collects plastic waste and converts it into clean hydrogen.
READ MORE