Halliburton lands three-year drilling deal on Ichthys
Giant oilfield services provider Halliburton has been awarded seven contracts for drilling and completion services for the next phase of field development of the Inpex-operated Ichthys project located in the Browse Basin offshore northern Australia.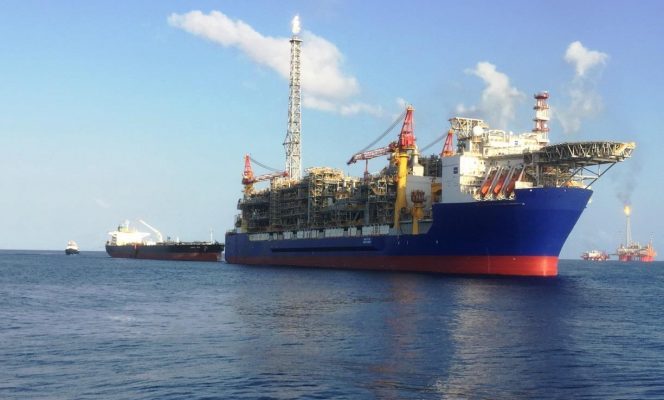 Halliburton said on Tuesday that the well development campaign was due to start in March 2020 and would continue for an estimated three-year term.
The contracts awarded include directional drilling, logging while drilling, surface data logging, drilling and completions fluids, cementing, liner hangers, coring, and well completions services.
Jason Jeow, VP of the Australasia region for Halliburton, said: "We are excited to win this work and to collaborate with Inpex to deliver our extensive drilling and completions services in addition to our digital capabilities in the strategically significant Browse Basin."
According to Halliburton, its Western Australian facilities in Jandakot and Broome will support the project. The company expects to hire locally at its Broome facility to support the contract.
The operator submitted its environment plan for the Ichthys development drilling campaign WA-50-L – Phase 2 to Australian regulator NOPSEMA in September 2019.
The next phase of the Ichthys development drilling campaign will consist of the drilling, completion, and flow back of at least 12-15 additional development wells within production license WA-50-L. The drilling campaign includes the potential for workovers and well intervention of existing and planned development wells.
Inpex is developing the Ichthys field in the Browse Basin off the northwest coast of Western Australia to produce condensate offshore for export to markets in Japan and elsewhere, and export gas for further processing at the Ichthys LNG plant in Darwin.
Inpex is preparing to expand capacity with further development of the Ichthys field with approval granted for up to 50 wells across 12 – 15 drill centers.
Initial development wells were drilled and the Ichthys LNG offshore facilities were installed and commissioned from 2014 through to 2018. The assets started production in July 2018 and now ship cargoes of condensate from the FPSO to international customers and send gas to the Darwin plant via the Gas Export Pipeline.
Ichthys LNG is led by Inpex (operator, 62.245%) alongside major partner Total (26%) and the Australian subsidiaries of CPC Corporation Taiwan (2.625%), Tokyo Gas (1.575%), Osaka Gas (1.2%), Kansai Electric Power (1.2%), JERA (0.735%) and Toho Gas (0.42%).
The project achieved financial completion under its project financing framework on December 25, 2019, thereby releasing Inpex and its JV partners from completion guarantee obligations to lenders corresponding to their respective participating interests in the project.